Exclusive
Meet The Hollywood High Stakes Poker Ringleader, The Woman Who Ran The Sophisticated Operation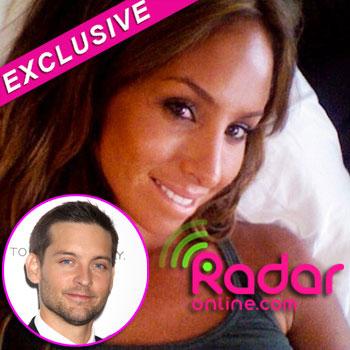 By Dylan Howard - Senior Executive Editor, Star magazine
The sister of a U.S. Olympian and former pro footballer has been revealed as the woman behind the mega-million underground Hollywood poker scene involving A-List actors, as first revealed in a Star magazine world exclusive investigation.
Molly Bloom, the sibling of two-time Olympic skier and Philadelphia Eagles player Jeremy Bloom, has been unmasked as the sexy go-to girl for high rollers who gambled millions of dollars in clandestine games at luxury venues such as the Beverly Hills Hotel, the Four Seasons and the Viper Room on Sunset Boulevard.
Article continues below advertisement
EXCLUSIVE DOCUMENTS: Read The Deposition Here
Described by one whistle-blowing card shark as having "model looks and friends in high places," Bloom coordinated the sophisticated operation which led to A-List actors -- including Tobey Maguire, Leonardo DiCaprio, Matt Damon and Ben Affleck -- gambling their fortunes.
According to Star, on newsstands now, the "poker madam" organized everything from the felt-top tables presided over by professional dealers, who she employed, to the food, booze, guest list -- and for some -- women.
Leonardo & Blake Lively In Italy
In a deposition about her operation, which took in tens of millions of dollars beginning in 2006 through 2009, Bloom admitted she regularly hired women to come in and massage some of the players, who would become tense and tired from the marathon games that occurred twice a week.
She did not name the players who received massages nor are we suggesting the massages were improper.
Article continues below advertisement
Stars Arrive At Spider-Man Opening Night
Bloom's role coordinating the secret – and illegal – gambling ring was exposed after one of the players she attracted to the no-limit Texas Hold 'em games, which had a buy-in of $100,000, was arrested after feds cracked his $25 million Ponzi scheme.
An FBI investigation into Brad Ruderman, the CEO of Ruderman Capital Partners, uncovered how he used at least $5 million of investor money to pay off his monster gambling debts to some of Hollywood's elite, including Spider-Man star Maguire.
Like Maguire and billionaire businessman Alec Gores, Bloom is one of more than a dozen identities being sued in connection with the mega-millions ring.
In a lawsuit filed against her in the United States Bankruptcy Court, in Los Angeles, Ruderman's victims are attempting to recoup $473,200 from Bloom -- the amount the fraudster paid her over a period of just a year-and-a-half.
Article continues below advertisement
All Aboard! Leo's Supermodel Girlfriend Sets Sail With Armani
The payments range in amounts from as little as $700 all the way up to a six-figure transfer on January 28, 2008, of $100,000 -- payments which Bloom received for "services in coordinating, setting up, operating and managing the Poker Games."
According to the lawsuit, Bloom was not a licensed poker game operator, the venues at which the high-stakes games were held were not licensed. Bloom nor the dealers were properly licensed, therefore the "winners" had no legal leg to stand on if they were not paid, it's claimed.
Matt Damon & Ben Affleck: Boys Poker Night
Because the games were "unlicensed and improperly conducted," the lawsuit claims that if "a player were to 'win' at one of the Poker Games and to the extent that the player was not paid for the winnings, the player had no legally enforceable contractual right to receive payment, and had no right to enforce the winnings in state or federal court."
When Bloom was deposed as part of the suit, in January this year, she named Girls Gone Wild mogul Joe Francis, actor Maguire and Paris Hilton sex tape co-star Rick Salomon as top players – and friends.
Article continues below advertisement
Bar Refaeli At Cannes Beaver Premiere
"I had a social relationship with most of the players on the game,'' Bloom said during her deposition, obtained exclusively by Star.
"I mean a lot of these guys were in the same social circle that I was, and I would run into them frequently.''
A-Listers Before They Were Stars
Bloom also fingered Maguire as one of the big fish in the game swimming with card sharks.
When asked "were there certain players that would almost always be at every game?," Bloom, who now lives in New York, quickly named the Spider-man star.
"Tobey (was a) very – very frequent player,'' Bloom said.
Bloom did not respond to requests for comment and has since gone into hiding, even deleting her Facebook profile.
Read more of Star's world exclusive investigation into the intriguing poker ring and how some of the biggest names in Hollywood gambled their fortune in the magazine, on newsstands now.