PHOTO: All Aboard! Leo's Supermodel Girlfriend Sets Sail With Armani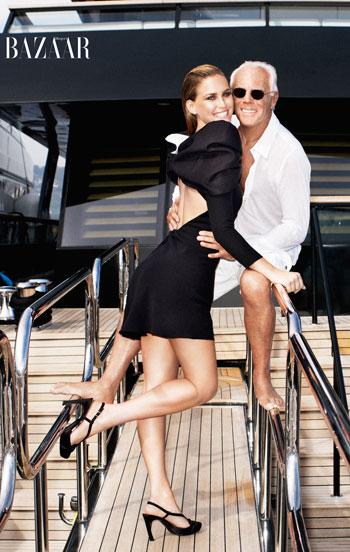 Leonardo DiCaprio's on-and-off again supermodel sidekick Bar Refaeli gets cozy with a new man in the December issue of Harper's Bazaar - but there is no need for the Hollywood hunk to worry.
The Israeli supermodel joined Italian designer Giorgio Armani on his luxe yacht to sail the high seas in high style, in a pictorial and editorial spread for the glossy fashion magazine, which hits the newsstand on November 23rd.
Article continues below advertisement
MORE ON:
Leonardo Dicaprio