Exclusive
Britney Spears Former Manager Suffers Another Setback In Lawsuit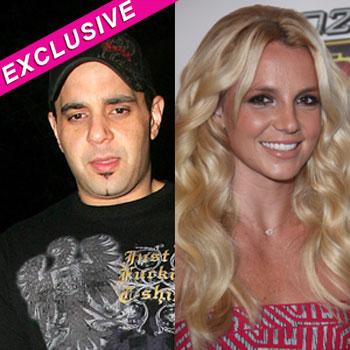 Britney Spears' former manager, Sam Lutfi, has been dealt yet another legal setback in his ongoing lawsuit against the pop star and her parents, for breach of contract, RadarOnline.com is exclusively reporting.
Lutfi had wanted access to results of drug tests Britney took in her past custody battle with ex-husband, Kevin Federline, as well as baby monitor reports, but has been denied.
Article continues below advertisement
EXCLUSIVE DOCUMENTS: Sam Lufti Suffers Another Setback In Britney law Suit
Since Britney is under a conservatorship, Lutfi's attorney was asking a judge to force her dad, Jamie Spears, to turn over the documents, but a judge ruled last week that he won't have to do so.
In court documents from the hearing it states: "The motion to compel defendant James Parnell Spears to produce documents is denied."
Lutfi also wants Britney to undergo an independent psychiatric exam since his attempts to have her deposed in the matter have been unsuccessful because she is under conservatorship.
Judge Zaven Sinanian requested further information, from sealed records, regarding why the conservatorship judge has protected Britney from testifying before ruling on whether she should undergo a psych exam.
Judge Sinanian also advised the lawyers about "the proper procedure to file documents under seal," and then sent the case to Court's Mandatory Settlement Program, with the order that "all persons with settlement authority are ordered to appear" at the conference.