Exclusive
Britney Spears Escapes Deposition In Defamation Case -- For Now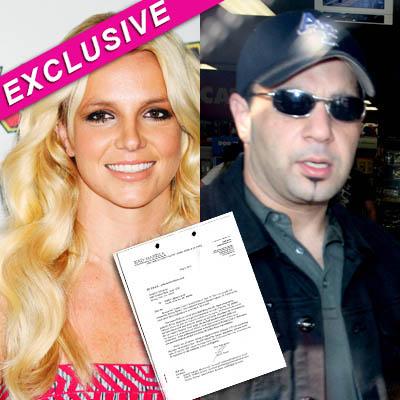 Britney Spears former manager Sam Lutfi has been dealt a huge setback in his lawsuit against the Toxic singer and her parents for breach of contract, defamation and libel, RadarOnline.com is exclusively reporting.
EXCLUSIVE DOCUMENTS: Britney Escapes Deposition
Lutfi had filed a motion in the ongoing dispute seeking an independent psychiatric exam of Britney because her conservators have refused to let the pop star be deposed.
Article continues below advertisement
But, according to a letter from Britney's powerhouse attorney, Joel Boxer, filed in court documents, the judge handling Britney's conservatorship made a ruling that Spears isn't allowed to be deposed or appear at the trial for testimony, period.
The letter states: "While I am of course willing to engage in further dialogue with you concerning this topic, the record is clear: Plaintiff noticed Ms. Spears deposition, pursuant to the order of April 27, 2011 issued by Judge Goetz, the Co-Conservators may not produce her (Britney Spears) for deposition or trial testimony in the Lutfi litigation."
The issue of whether or not Spears will have to be evaluated by an independent psychiatrist hasn't been resolved yet.
Papa Spears' lawyers have filed formal opposition to the exam, and legal docs state: "Based on the findings of Judge Goetz -- grounded in three years of supervision over the Conservatorship and the Conservatee as well as the recent report from an expert selected by the Court..... the Co-Conservators respectfully submit that Plaintiff's motion for an IME (independent medical exam) of Ms. Spears should be denied."
MORE ON:
Celebrity Justice
Article continues below advertisement