Hollywood Stalker Sam Lutfi Is Target Of Another Criminal Complaint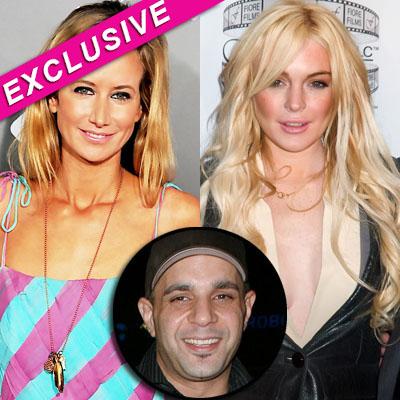 by Radar Staff
After the mess with Britney Spears, is out-of-work manager Sam Lutfi moving in on starlet Lindsay Lohan?
Lohan's British socialite friend Lady Victoria Hervey has sworn out a police complaint against Lutfi, and friends of Lohan wonder if Lutfi's using Hervey to cozy to Lohan.
Hervey went to West Hollywood police recently after she received several "scary" text messages from Lutfi, who once was accused of drugging and controlling Spears.
Article continues below advertisement
A source told RadarOnline: "Sam Lutfi originally sent Victoria a text last December claiming he was not the bad guy that he's made-out to be by the press.
"She did not know why he contacted her. He then sent several more texts and she had to block him off her Facebook. But when he left scary messages with a friend of hers she decided to take action by contacting the police. But unless he comes knocking at her door or he continues to harass her, police are powerless. She does not trust Lutfi's motives and believes he could be trying to use her to get close to her friend Lindsay Lohan."
Lutfi is known around Hollywood as someone who's hard to shake. In September, a former roommate slapped him with a permanent restraining order.
The roommate – Samuel Barth – claimed Lutfi hacked into his Twitter and Facebook accounts, stalked and harassed him, his friends and family and even tried to give his minor daughter a cell phone.
In April 2009, Judge Aviva Bobb placed a three-year restraining order on Lutfi that forces him to stay away from Spears. The judge ruled that he was a threat to the singer.