Exclusive
EXCLUSIVE DOCUMENT: Company Urge Judge To Depose Britney Spears In $10Million Dispute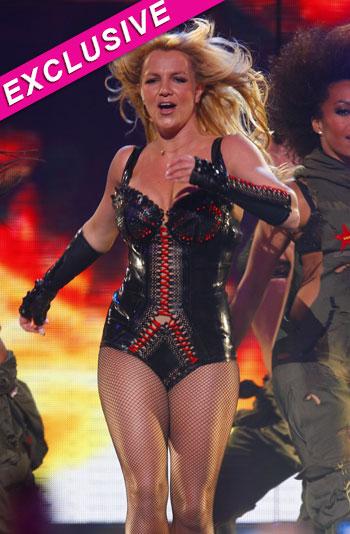 Britney Spears is being sued for $10million by Brand Sense Partners, a licensing firm that helped to launch her wildly successful fragrance line.
The company filed a request June 1 asking a Los Angeles Superior Court judge to order the pop star to appear for a deposition in relation to their lawsuit.
EXCLUSIVE DOCUMENTS: Licensing Company Request Deposition Of Britney Spears
Article continues below advertisement
In the legal documents, exclusively obtained by RadarOnline.com, lawyers for Brand Sense state that they have attempted to depose Britney but have been met with opposition because she is still under a conservatorship.
Brand Sense is suing Britney and her dad, Jamie Spears for breach of contract and is seeking $10 million dollars in damages because the licensing company says they stopped receiving their thirty-five percent commission that was agreed as part of the contract terms.
According to the court docs, Spears was given notice to appear for a deposition on April 29, 2011, but her lawyers said she couldn't make it on that date.
Lawyers for both sides exchanged "over a dozen emails and phone calls with Ms. Spears counsel in an attempt to cooperate and find a mutually agreeable date for the deposition. Ms. Spears' counsel eventually told Brand Sense's counsel that because of the conservatorship in place over Ms. Spears financial affairs-approval would be needed by the conservatorship attorney - and as such, it was out of his hands," the motion states.
Article continues below advertisement
Brand Sense goes on to state, "Ms. Spears is competent to testify, and she is the key witness in this case. She has direct knowledge of the operative agreement at the heart of this dispute and has signed each of them."
The company claim that the fact Spears has not yet been deposed has caused them to incur additional attorney's fees, and lawyers for them are seeking: "sanctions in the amount of $4500 which represents their reasonable attorney's fees...."