REPORT: Britney Spears' Ex-Bodyguard Claims To Have X-Rated Pics Singer Sent Him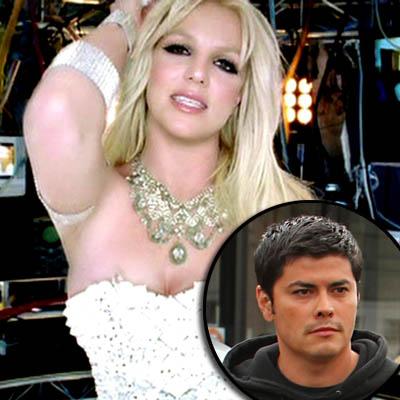 Pop star Britney Spears ex-bodyguard Fernando Flores, who is suing the singer for sexual harassment, claims the Toxic singer sent him racy, nude self-pictures from her cell phone in an attempt to seduce him, according to a new report in the London Sun, RadarOnline.com has learned.
"They are really explicit images that will likely shock and disgust the majority of her fans," a pal of Flores, 29, told the paper. "Fernando can prove the pictures were taken on her cell phone and sent to his mobile.
Article continues below advertisement
"He says she sent them last April when she was coming on to him on a daily basis," the pal told the London Sun of the hitmaker, 29. "Some of the pictures show Britney with the camera between her legs. Others show her in provocative positions wearing lingerie.
"There are a few where she is naked, exposing herself in a way that she clearly hoped would make him aroused."
Stay with RadarOnline.com for more news on Britney Spears as it breaks.