AUDIO: Britney Spears To Tour This Summer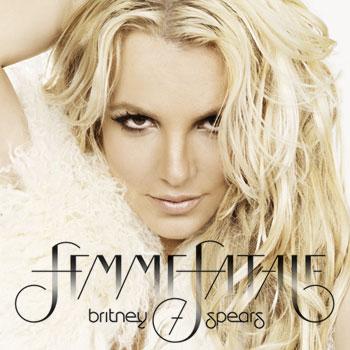 Britney Spears has announced she will go on tour in America this summer to promote her new album Femme Fatale.
"Yes, I'm supposed to be going on tour, early summer U.S.," Spears told Ryan Seacrest on his KIIS-FM radio show on Friday.
At this time, there's no word if the Til The World Ends singer is also planning any concerts in Europe this year; her last tour was 2009's Circus.
Before the summer tour, Britney will perform a special concert for Good Morning America on March 29 -- the same day Femme Fatale drops.
Article continues below advertisement
The tour announcement shows that Spears, 30, is bouncing back -- both personally and professionally -- after taking a nearly two year break as she has attempted to replenish both herself and her image.
Spears also opened up about her relationship with boyfriend Jason Trawick, who has helped turn her life around. Said Spears: "We are very normal, we like to watch movies, we work-out a lot we love that and we take walks too."
When host Seacrest mocked her boyfriend's 'ripped abs' and 'zero body fat' , Britney admitted: "He is on a health kick, but he eats what he wants.
"I have a trainer. I go on the treadmill for 30 minutes, do a lot of cardio and running he kick's my butt. You pay to hate your trainer."
Spears admitted that moving into her new home was "a lot of fun" and that her two sons Sean Preston, 5, and Jayden James, 4, were enjoying exploring their new house.
Article continues below advertisement
She described her new album as her "best yet" and as "high energy" which her fans could listen to while they worked-out.
She also said she was thrilled to work with producer Max Martin and the Black Eyed Peas Will.I.Am on her new record and that her favorite track was Till The World Ends which Seacreast played during the interview.
Spears said: "The song is fun, it has good energy. I like it. I'm a vibe person, if it puts me in a good mood then that does it for me."