VIDEO: Britney Spears Premieres New Video 'Hold It Against Me'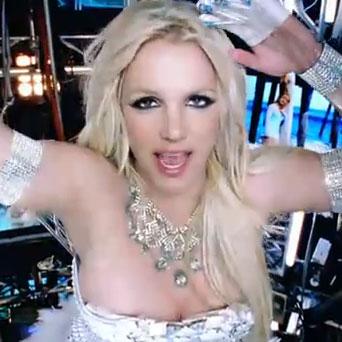 While Lady Gaga and Justin Bieber have been hogging the headlines lately, they're about to get some company at the top of the pop culture mountain, as Britney Spears has just released her sexy new video Hold It Against Me, and RadarOnline.com has it for you.
The video premiered Thursday night at 9:55 p.m. ET on MTV and on the Web.
In it, the Mississippi-born beauty shows she hasn't lost a step, and from the look of her short shorts, the mother-of-two's been taking good care of herself. The single is the first cut off the 29-year-old singer's upcoming album Femme Fatale, the follow-up to her 2008 smash-hit Circus.
Article continues below advertisement
One sequence in the video getting buzz early Friday is when Britney fights another Britney, perhaps a nod to the singer's well-documented peaks and valleys over the past five years.
"It was good," her manager Larry Rudolph told MTV of the battle of the Brits. "Of course, there was a body double in there that she was fighting most of the time, which is where some confusion came in."
Watch the video on RadarOnline.com