Exclusive
Britney May Have To Undergo Psych Exam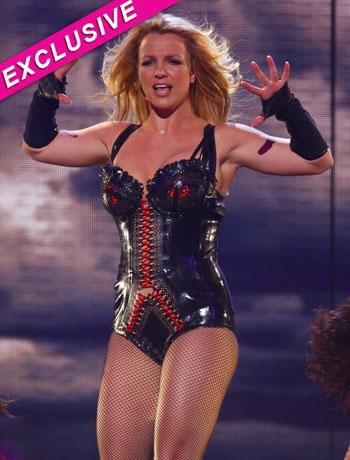 Britney Spears will have to undergo a psychiatric exam, if her former manager gets his way in court, RadarOnline.com is exclusively reporting.
The pop star's controversial former manager Sam Lutfi is suing Britney and her parents Jamie and Lynne Spears claiming wrongful termination, breach of contract and defamation.
DOCUMENT: Sam Lutfi Vs. Lynne Spears
But he has been unable to get the singer to sit for a deposition because, her attorneys have argued, she is "not competent" to testify.
Article continues below advertisement
Britney and the Estate of Britney Spears have been under a court-approved conservatorship since February, 2008, following her very public meltdown. For all practical purposes, she is legally a child.
Spears is the mother of two sons, Preston and Jayden, by ex-husband Kevin Federline. He has sole custody of the boys, Britney has extensive visitation.
Lutfi argues that in the past two years, she's toured, recorded, done media interviews and TV appearances and none of this seems like the activities of someone who can't give a deposition.
He is requesting a judge grant his request to have an "independent medical examination" of Britney to prove his point.
In his appeal to the court, Lutfi is asking that Britney be examined by Dr. Joshua Protsky, a board-certified psychiatrist who is also an assistant clinical professor in the department of psychiatry at UCLA Medical Center and certified by the State of California as a medical evaluator.
Article continues below advertisement
The proposed three to five-hour exam would focus on Britney's mental status, psychiatric symptoms, substance and alcohol-use history, plus the medications that Spears is currently taking.
Lutfi's legal team also wants access to Britney's medical records, plus drug and child custody reports.
Britney's conservators have also filed legal docs opposing Lutfi's request. The matter is under submission to the judge.