Kevin Federline Meets William & Kate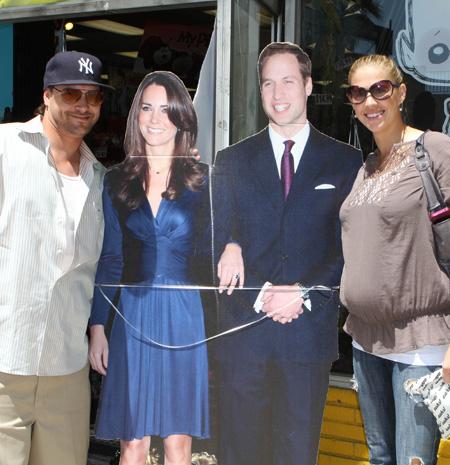 By RadarOnline.com Staff
Kevin Federline and his pregnant girlfriend Victoria Prince had a chance meeting Friday with none other than William and Kate....or at least a life-size cut-out of the pair.
Britney Spears' ex-spouse was out shopping with his very pregnant girlfriend when they encountered the cut-out on the sidewalk in front of a Aahs! gift store. They couldn't resist posing up for some pics.
Federline, a dancer-turned-wannabe rapper-turned Little League coach, is expecting his fifth child with Victoria, a teacher.
Article continues below advertisement