AUDIO: No Brit, No Problem: Enrique Iglesias Announces New U.S. Tour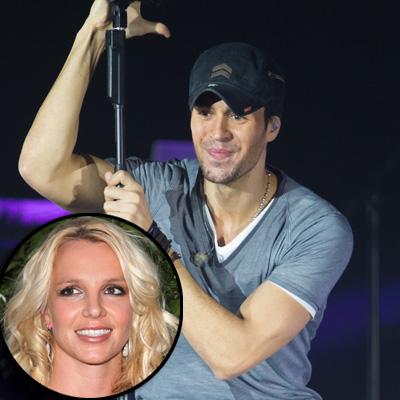 by RadarOnline.com Staff
Like K-Fed, life goes on for Enrique Iglesias without Britney Spears.
Less than two months after he pulled out of a proposed tour in which he'd co-headline with Spears, the I Like It singer told Ryan Seacrest he's embarking on his own 25-city U.S. tour with white-hot rapper Pitbull and bachata singer Prince Royce.
"I'm so excited to go out in the States, and this time, with my good friends Pitbull and Prince Royce. It's going to be a great show and we hope to see everyone out there. This tour will be unforgettable!" Iglesias told Seacrest Thursday.
Article continues below advertisement
Hear the audio on RadarOnline.com
Iglesias in March apologized for hastily departing the tour with Spears (Nicki Minaj replaced him), as he was reportedly uncomfortable with the arrangement.
"Hey guys, sorry for the confusion regarding a possible tour in the summer with Britney Spears. We are on the Euphoria tour and will continue to do so including some soon-to-be-announced dates in US. So hope to see all of you soon," he tweeted March 31.