Police Call Off Search For Missing Woman In Aruba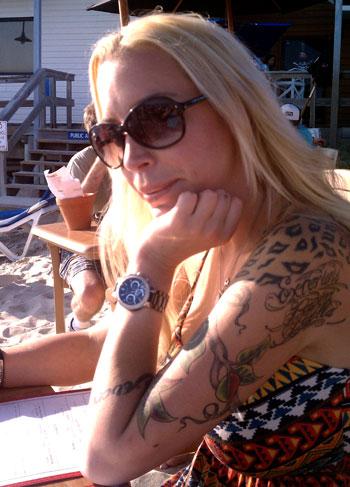 - RadarOnline.com Senior Reporter
The authorities have called off the active search for the missing American woman who has disappeared in Aruba and plan to question the man who she was vacationing with, RadarOnline.com has learned.
Gary Giordano, the man who was traveling with Robyn Gardner, is currently being held in jail on the Caribbean island. He told police that she disappeared while they were snorkeling off the coast at the Nanki Country Club.
Article continues below advertisement
Aruban Solicitor General Taco Stein said they had no more leads to pursue so they were going to question Giordano again about Robyn's suspicious disappearance and they are calling him a "suspect."
"The suspect is standing by his story that they went snorkeling and that Robyn did not resurface," Stein said Wednesday.
Gardner's younger brother, Andrew Colson, said Giordano met with his mother when she went to Aruba to look for her daughter and he thought his behavior was suspicious.
"He didn't seem very sorrowful. He wasn't mournful or anything," Colson said, according to the Daily Mail.
Gardner left her boyfriend Richard Forester at home when she traveled to Aruba with Giordano, unbeknownst to him.
EXCLUSIVE PHOTOS: Joran Van Der Sloot's Bloody Clothing
Forester has said that he believes his girlfriend met Giordano on-line and was secretly dating him.
Gardner disappeared from the same town in Aruba where Natalee Holloway went missing from in 2005. Her body has never been found and the main suspect in her disappearance, Joran van der Sloot, is currently in prison in Peru on murder charges of another woman.