Robyn Gardner Also Took Out Insurance For Aruba Trip, Claims Gary Giordano's Attorney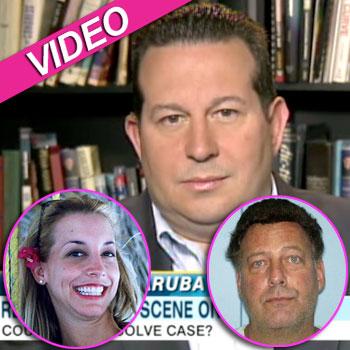 In an interview for Good Morning America, Jose Baez, one of the attorneys for murder suspect, Gary Giordano, revealed that Robyn Gardner took out her own insurance policy for that fateful trip to Aruba in late August.
"Now, of course, since Gary was paying for the trip, Gary was the beneficiary of Robyn's policy," Baez explained.
The insurance policy on Gardner is dated July 27, and was initialed and signed by the now-missing Maryland woman. However, the beneficiary information is in Giordano's handwriting, and Giordano listed his mother as his beneficiary on the forms.
Article continues below advertisement
That makes two insurance policies for Gardner, as Gary submitted a $1.5 million policy for her as well on July 30, the day before the pair left for the trip to Aruba.
Gardner, 35, went missing on August 2 and Giordano sticks to his story that she was swept out to sea after snorkeling. He was arrested August 5 and is being held by police in Aruba as the investigation into Gardner's presumed death continues. He has yet to be charged with any crime.
"Every time Mr. Giordano has traveled this year, whether it's been with Robyn Gardner or other individuals -- he, in fact, had another companion that he traveled with -- he got the same insurance," added Baez, who previously represented Casey Anthony in her infamous murder trial.
"They're not life insurance policies," Baez said. "What they are basically are travel insurance, so what this covers is medical, dental, car rental and a whole slew of other things, including accidental death."
Watch Good Morning America's video below: