Missing Woman Suspect In Aruba Hires Casey Anthony's Lawyer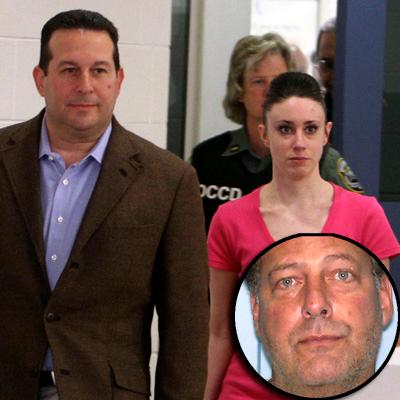 Casey Anthony's lead attorney, Jose Baez, is in Aruba Wednesday to help with the defense of Gary Giordano, the prime suspect in the disappearance of 35-year-old Robyn Gardner.
Baez gained instant notoriety during the Casey Anthony trial, which ended in July with a shocking not guilty verdict.
Baez had only been practicing for three years and had tried one death penalty case before he was hired by the notorious 'Tot Mom,' although he has handled five murder cases. "'I've never had anyone convicted of first degree murder," he told ABC News.
Article continues below advertisement
Baez will not be able to argue the case in an Aruban court, but he will be able to serve as an advisor and assist the defense in other ways, said Giordano's Aruban lawyer, Michael Lopez.
"If my client wants me to share all information with Baez, I will do so, even though his role will be that of a consultant," Lopez told The Associated Press.
Giordano, who hails from Gaithersburg, Md., has been in custody since August 5; he was arrested by Aruba authorities as he attempted to leave the island.