Stephany Flores' Family Could Delay Joran Van Der Sloot's Murder Trial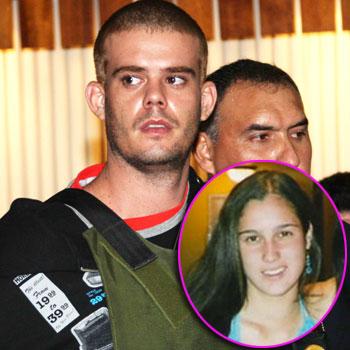 After already spending 15 months behind bars, the murder trial of Joran van der Sloot could be further delayed, it was revealed in a court hearing on Monday.
Murder victim Stephany Flores' family has filed a request with a three-judge panel to have his indictment sent back to the prosecutor's office, according to a news release sent by the the Lima, Peru, Superior Court to CNN.com.
Edward Alvarez Yrala, the attorney for family, told the panel that the indictment had "mistakes" but the exact nature of the errors has not been released.
Article continues below advertisement
The judges have 15 days to respond to the request and if a decision is made not to return the indictment to the prosecutor's office, a date will be set for the trial.
Prosecutors are seeking a 30-year prison sentence for the Dutchman and a $73,000 restitution payment to Flores' family. At Monday's hearing, the Flores family attorney also requested that van der Sloot face the maximum penalty if convicted.
As RadarOnline.com previously reported, van der Sloot has been held in Lima's run-down Castro Castro prison since his arrest in June 2010.
Flores was found dead in a Lima hotel room that was registered to van der Sloot — it's alleged that he murdered her then he took money and bank cards from her wallet and fled to Chile.
While the 24-year-old remains the number one suspect in the 2005 disappearance of Natalee Holloway, he has never been charged, despite being arrested twice in connection with the crime.
MORE ON:
Joran Van der Sloot
Article continues below advertisement
Shortly after his 2010 arrest in the Flores case, a federal grand jury in Alabama (Holloway's home state) indicted him on charges that he tried to extort $250,000 from the Holloway family.
According to the indictment, van der Sloot offered to provide what turned out to be false information about the whereabouts of her remains in exchange for the money.
Any efforts to extradite van der Sloot to Alabama are stuck in line behind the Peruvian murder charges.