Aruba Disappearance Suspect Gary Giordano To Appeal 60-Day Jail Extension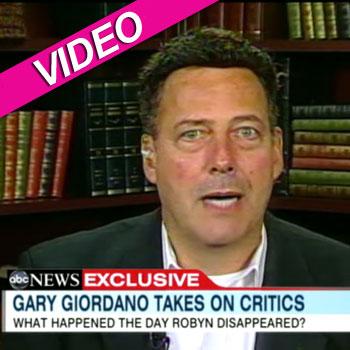 Gary Giordano, the prime suspect in the Aruban disappearance of Maryland woman Robyn Gardner, will appeal a judge's order that would keep him in custody for an extra 60 days.
Giordano's attorney Michael Lopez told the AP on Thursday that he'll appeal the decision and a deadline has been set for Monday; the appeal will be heard by a three-person panel.
On Wednesday, a judge on the Caribbean island ordered the 50-year-old Gaithersburg, Maryland resident be jailed for an extra 60 days. Giordano -- who has yet to be charged in connection with the vanishing of 35-year-old Gardner -- has already been held on the island for a month.
Article continues below advertisement
"It gives us time to figure out what is going on but it doesn't bring her back to us," Gardner's boyfriend, Richard Forester, told RadarOnline.com of Aruban authorities decision to hold Giordano another two months.
"I imagine that sitting in a non air-conditioned prison will make him talk, but who knows what is going on in his head."
In related news, the FBI are investigating why Giordano reportedly took out a $1.5 million insurance policy in Garnder's name, and tried to cash it in. The bureau has been frustrated with a lack of communication and cooperation with officials in Aruba, an insider told ABC News.