Exclusive
Gary Giordano To Stay In Aruban Jail 60 More Days — Robyn Gardner's Friends Celebrate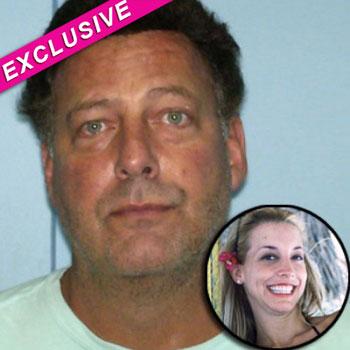 As the news broke on Wednesday that Aruban authorities will keep Gary Giordano detained for a further 60 days, friends of missing Maryland woman Robyn Gardner celebrated the news that the prime suspect in her disappearance won't walk free, RadarOnline.com exclusively reports.
"I feel that justice is starting to be served. It will give him another 60 days to think," Robyn's close friend Lianne Delawter told RadarOnline.com in an exclusive interview.
Article continues below advertisement
Before the announcement, Delawter said that she had felt confident that the Aruban authorities would do the right thing because they had so far.
"It would break my heart if he could come back from Aruba before she does," she revealed. "As long as she stays there then he has to as well to help find her."
Gary Giordano, 50, has been in an Aruban jail since August 5, three days after he claims that 35-year-old Robyn was swept away while snorkeling, but he has yet to be charged with a crime.
Although Gardner's body has not been found, authorities in Aruba have said they presume she is dead.
"If he gets released it takes us further away from the truth and we may never know what happened," Lianne told RadarOnline.com. "The only way to find out where she is to get through that narcissistic personally that he has."
Robyn's mother, Andrea Colson echoed Lianne's sentiments in a statement issued after the judge's ruling which read: "We have faith and confidence in the Aruban Authorities and FBI, and know that they will fervently continue their efforts to find Robyn," reported ABCNews.com.
Article continues below advertisement
"This has been such a difficult time for all of us and your prayers have given us strength. We need to find our daughter. We pray that anyone who knows what happened that day will find the strength to contact authorities immediately. And we continue to ask everyone to keep praying for our Robyn so that she will be found soon," the statement said.
Delawter, who has been in close contact with Robyn's family since she went missing on August 2, expressed her empathy for Giordano's father's pain as well following his Today show interview on Tuesday.
"I feel sorry for his dad, Frank, he was being honest and truthful and I don't think he knew anything. What person says, 'I'm a sexual stalker,' to his dad?" she asked.
"I'm sure it is as heartbreaking for them as it is for us, his whole family is affected," Delawter told RadarOnline.com."His dad is only finding out all this now, you can't blame the father for the sins of the son.
"Gary has kids and they all have to start school now, and no one wants to stand out in a negative way. He needs to think about that, it's not just about him and Robyn – it is affecting everyone."
Article continues below advertisement
Robyn's close pal went on to address recent reports that the couple met on raunchy adult website, AdultFriendFinder.com, which calls itself: "The world's largest sex and swinger personals community."
"She met him on Match.com, not AdultFriendFinder.com," she said adamantly, adding: "The bottom line is, it doesn't matter where she met him, she doesn't deserve to go on vacation and not come back.
"We're not here to analyze Robyn's life, we're here to save her life."
Delawter also addressed allegations by an unnamed friend that said Robyn was a "sneaky drinker."
"Her drinking wasn't excessive or concerning. She drank but it was not out of control," Delawter told RadarOnline.com. "It wasn't anything her friends worried about. Everyone drinks, especially on holiday.
"I've never heard of her take ambien in the middle of day either. I don't know if Robyn ever took it."
Article continues below advertisement
Moving forward, Lianne said she is hoping that Giordano remains in custody. "I am just praying that he gets kept in jail," she said, adding a heartfelt message to the man who last saw her friend alive. "A softest pillow at night is a clear conscience. You can't take back what happened but you can go from this day forward and do the right thing for Robyn's family and friends, and for your family.
"Do the right thing and tell the truth. At the end of the day, we need to know what happened so we can bring Robyn home."