Exclusive
Robyn Gardner's Boyfriend Wants Justice For His Missing Girlfriend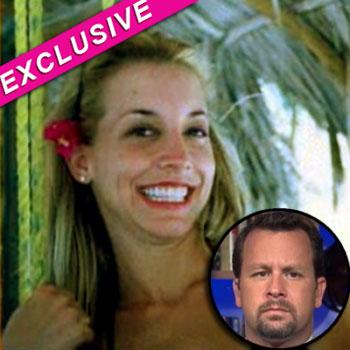 While her friends and family are still clinging to the hope that Robyn Gardner will be found safe and alive, the missing Maryland woman's boyfriend says that he wants justice if suspect Gary Giordano has caused her any harm.
"My gut is telling me that he is involved with this, very much so," Richard Forester told RadarOnline.com in an exclusive interview. "If he is found guilty, then I want the worst possible thing to happen to him. I am not judge, jury and execution.
Article continues below advertisement
"But, if he is found guilty then I hope he gets what he deserves. I do believe in the death penalty."
As RadarOnline.com previously reported, authorities arrested Gary Giordano as he tried to leave Aruba last Friday after he reported Gardner disappeared while snorkeling during the evening hours of August 2.
Giordano is being questioned by investigators and has not been charged with anything at this point. Meanwhile, Giordano's lawyer, Michael Lopez insists his client is innocent and being unjustly detained.
Gardner, 35, had traveled to the Caribbean island with Giordano after the pair reportedly met on Match.com a year ago, unbeknown to the man who hoped to one day become her husband.
EXCLUSIVE PHOTOS: Joran Van Der Sloot's Bloody Clothing
The name Gary K. Giordano, a 50-year-old from Gaithersburg, Maryland, was a mystery to Forester before Robyn's disappearance, but women who dated Giordano in the past have since reached out with disturbing stories.
Article continues below advertisement
"His past worries me," revealed Forester. "I have had a few people who have dated him in the past reach out to me. They said he is aggressive and angry.
"He is charming at first and then can become violent when he doesn't get what he wants."
There have been no sightings of Gardner since her disappearance despite intense searches by police helicopters, search and rescue teams and the FBI, but Forester prays that she is in hiding.
"I hope that she just ran away from him because she was scared of him," he told RadarOnline.com. "I don't believe the snorkeling story. I don't believe she would get her hair or make-up messed up, not if she was going out to eat.
"She was reported missing between 6 and 6.30 p.m., she would have had a cocktail by then just like anyone on vacation," he explained.
Meanwhile, Forester vows to keep on searching until his girlfriend of 2-and-a-half years is found -- dead or alive.