Joran Van Der Sloot Officially Charged With Murder Of Stephany Flores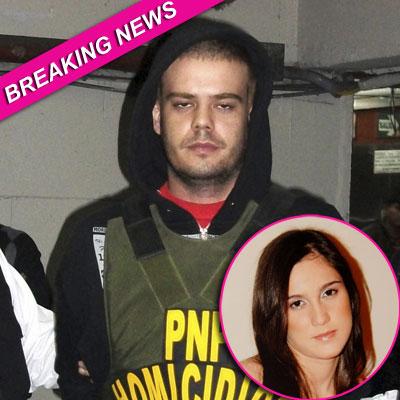 By Amber Goodhand - RadarOnline.com Reporter
Joran van der Sloot was officially charged with the murder of Stephany Flores by Peruvian authorities on Thursday, RadarOnline.com is reporting.
The Dutchman was arrested in June 2010 and has been held at Lima's run-down Castro Castro prison.
According to reports, prosecutors are seeking a 30-year prison sentence for Van der Sloot, 23, and a $73,000 restitution to Flores' family.
Article continues below advertisement
As RadarOnline.com first reported, Flores, was found dead in a Lima, Peru hotel room that was registered to van der Sloot — and then it's believed he took money and bank cards from her wallet and fled to Chile.
Van der Sloot also remains the prime suspect in the disappearance of American teenager Natalee Holloway, who vanished at age 18 while on a graduation trip to the Caribbean island of Aruba.
He was arrested twice but never charged in connection with her disappearance -- the killing of Flores was five years to the day of the unsolved 2005 disappearance of Holloway.