Exclusive
Robyn Gardner's Boyfriend Calls Murder Suspect Gary Giordano's Detainment 'Bitter Sweet'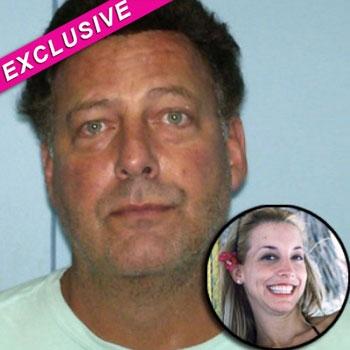 The detainment of murder suspect Gary Giordano for a further 60 days doesn't bring Robyn Gardner back to her anxious boyfriend in Maryland but he's hoping it's just the first step, RadarOnline.com can exclusively report.
"It was good news but it's still bitter sweet," Richard Forester, who has been in a relationship with the missing woman for over two years, told RadarOnline.com in an exclusive interview. "It gives us time to figure out what is going on but it doesn't bring her back to us."
Article continues below advertisement
Forester hopes that the extra time in an Aruban jail will encourage Giordano, who is the lone suspect in Robyn's disappearance and was the last person to see her alive on August 2, to tell the police what really happened to her.
"I imagine that sitting in a non air-conditioned prison will make him talk, but who knows what is going on in his head," Forester said.
Giordano, 50, has been in an Aruban jail since August 5, three days after he claims that 35-year-old Robyn was swept away while snorkeling, but he has yet to be charged with a crime.
Although Gardner's body has not been found, authorities in Aruba have said they presume she is dead.
Instead of going to the Caribbean resort to hunt for his girlfriend, Forester said he thinks he is more useful staying home in the U.S. "I would probably get in the way and may be even damage evidence," he worries. "I would be looking for clues and not be on vacation."
Desperate for any break in the case now that it's been a whole month since she vanished, Richard, 41, approves of how the Aruban authorities are handling the search for aspiring model Robyn but thinks they could do more.
Article continues below advertisement
"I would love to see more searches, manpower and dogs – preferably scent dogs from the FBI because it is possible she is still alive," he explained. "It's not a very big island, and the search doesn't have to end in Aruba. I would also like for there to be more American involvement."
As RadarOnline.com previously reported, Joran van der Sloot, the main suspect in Natalee Holloway's disappearance in Aruba in 2005, was officially charged with the June 2010 murder of Stephany Flores in Lima, Peru on Thursday.
And, while there is no connection between the cases aside from the Aruban location, Forester hopes that the media attention will keep the eyes of the world focused on Robyn's disappearance.
"I hope they have learned something by letting Joran get off that island, I know they don't want another fiasco like that by letting Gary get away," he said.
Robyn Gardner's Boyfriend Wants Justice For His Missing Girlfriend
Article continues below advertisement
Even though Richard and Robyn were in a committed relationship and planning to move in together, he said recent reports that she actually met Giordano on raunchy website Adult Friend Finder and not Match.com doesn't upset him.
"It doesn't affect me and I can't let it consume me," he told RadarOnline.com. "I don't know how they can confirm that – she could have met him anywhere, it has nothing to do with finding her anyway."
Other media coverage in the case did hit a raw nerve this week, as Giordano's dad, Frank, told the Today show on Tuesday that: "I know he would not be able to kill someone... murder someone.
REPORT: Suspect Took Out $1.5 Million Insurance Policy On Missing Woman In Aruba
"The least I can do is stand up for my son and tell the world that what they've been hearing about him is not true, he's not a monster," said the cancer-stricken 80-year-old. "I would like to show … the side that shows Gary as a good human being who's good to his family and good to his friends."
Article continues below advertisement
"When I first saw it I thought I guess I can understand him defending his son but Gary has a defense attorney to do that," said Richard. "Everything his dad said had nothing to do with what is going on. It has nothing to do with anything. The whole world is looking for Robyn and they should be focusing on that."
"All Frank had to say was: 'My son wouldn't do this,' he should have said that he hoped 'Robyn will be found safely and we should do everything to find her,' there was nothing about her.
Gary Giordano Ordered To Remain In Jail For Disappearance Of Robyn Gardner
"Instead he just claimed that Gary is not a monster. Sorry Dad, the biggest issue is not that your son is jail - the biggest issue is there is a missing woman out there," Forester said in a heartfelt message to Frank Giordano. "At least you know where your son is."
If anyone has information on Robyn's disappearance, Forester asks that they call the confidential tip line on 407-237-2295 or e-mail nhrc@crimemuseum.org.