Gary Giordano Ordered To Remain In Jail For Disappearance Of Robyn Gardner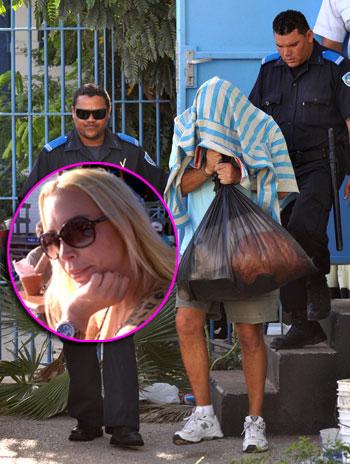 - RadarOnline.com Senior Reporter
A judge has decided the man being detained in connection with the disappearance of Robyn Gardner in Aruba must remain in jail for at least sixteen more days and ordered that he submit to a DNA test.
Gary Giordano, 50, is being held while authorities investigate the circumstances under which Gardner disappeared. He claims the 35-year-old drowned when they went snorkeling on August 2, but Aruban authorities have said they doubt the veracity of his story.
Article continues below advertisement
His lawyer Michael Lopez argued he should be released from custody. "The Department of Justice at this time does not have any basis to request prolongation of his detention," he said, while insisting his client is innocent of any crime.
According to the Gazette.net, the FBI searched Giordano's home Friday, August 12 looking for documents and electronic evidence such as computers a cell phones. They obtained a search warrant to assist Aruban authorities.
Giordano had refused to give a DNA sample to Aruban investigators but Solicitor General Taco Stein said the judge ordered him to give the sample. Stein said Giordano is "suspected of involvement in the possible drowning," of Gardner, whose body has not yet been found.
Robyn's boyfriend, Richard Forester, told the Today Show on Friday he's fearful Giordano has harmed Gardner.
"I've had people come out from his past who have contacted me and told me some pretty bad details, so I definitely have a very bad feeling," Forester told Matt Lauer. "At the same time, I just try to stay optimistic and hopeful that she'll be back and returned safely."