Gary Giordano To Face Aruban Judge in Disappearance Of Robyn Gardner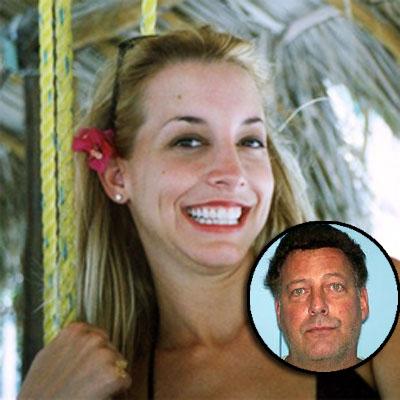 By Adam S. Levy - RadarOnline.com Staff Writer
Gary Giordano will face a judge in Aruba Monday for a detention hearing in connection with the disappearance of Robyn Gardner, the Maryland woman who was last seen in Aruba nearly two weeks ago.
Giordano's lawyer Michael Lopez said the 50-year-old Gaithersburg, Maryland resident should be released from custody since he's cooperated with police, giving four interviews and two tours of the area where he last saw Gardner.
Article continues below advertisement
Lopez added there's no evidence tying Giordano to the woman's August 2 vanishing, and that if charges were in the works, Giordano could always be extradited back to Aruba.
"We cannot deduce that there is hard proof to sustain a demand by the public prosecutor against our client," Lopez said. "To date, our client has given all possible cooperation to the investigation.
"Where our client has been asked the same question more than once, he referred to previous statements."
On the other side, prosecutors will seek to keep Giordano's detention extended for eight more days, pending further investigations, Aruban Solicitor General Taco Stein said Sunday, adding he believes Gardner is dead.
In the states, FBI authorities combed Giordano's home for clues, though have not talked about the case publicly.
As we previously reported, authorities arrested Giordano as he tried to leave Aruba Friday after he reported that the 35-year-old woman disappeared while snorkeling. (Besides detecting holes in Giordano's story, detectives discovered the man has a criminal record and a history of alleged violence against women, as two separate women had filed restraining orders against him.)
Article continues below advertisement
The boyfriend, Richard Forester, told the Today Show on Friday he's fearful Giordano has harmed Gardner.
"I've had people come out from his past who have contacted me and told me some pretty bad details, so I definitely have a very bad feeling," Forester told Matt Lauer. "At the same time, I just try to stay optimistic and hopeful that she'll be back and returned safely."
The case has drawn attention from its' similarities to the case of Natalee Holloway, the pretty blonde American woman who vanished in Aruba six years ago.