Joran Van Der Sloot Willing To Admit To Simple Homicide, Says Lawyer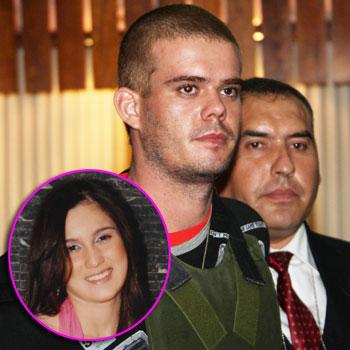 Murder suspect Joran van der Sloot is willing to confess to the "simple homicide" of Stephany Flores but will fight the more serious charges that could keep him in prison for life, RadarOnline.com has learned.
The Dutchman's attorney Luis Jiminez Navarro told a Lima, Peru court in writing on Monday that van der Sloot was willing to admit to the lesser charge but not to one akin to aggravated murder, which carries a maximum sentence of life in prison, reported CNN.com.
Article continues below advertisement
A simple homicide charge carries a maximum sentence of 20 years in prison.
Neither van der Sloot, 24, nor Navarro were present in court for the hearing because of the intense media interest in the case.
As RadarOnline.com previously reported, murder victim Flores' family filed a request with a three-judge panel during Monday's hearing to have his indictment sent back to the prosecutor's office.
Edward Alvarez Yrala, the attorney for the family, told the panel that the indictment had "mistakes" but the exact nature of the errors has not been released.
The judges have 15 days to respond to the request and if a decision is made not to return the indictment to the prosecutor's office, a date will be set for the trial.
Van der Sloot has been held in Lima's run-down Castro Castro prison since his arrest in June 2010 and he was formally charged with the crime earlier this month.
Flores was found dead in a Lima hotel room that was registered to van der Sloot - it's alleged that he murdered her then took money and bank cards from her wallet and fled to Chile.
MORE ON:
Joran Van der Sloot
Article continues below advertisement