Exclusive
Gary Giordano Hiring Casey Anthony's Lawyer 'Is A Joke,' Says Missing Woman's Boyfriend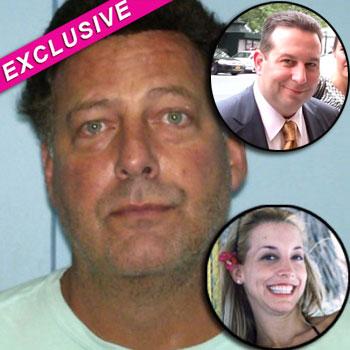 As the investigation into the disappearance of missing Maryland woman Robyn Gardner continues in Aruba, her boyfriend calls the hiring of Casey Anthony 's lead attorney Jose Baez to help murder suspect Gary Giordano, "a publicity stunt."
"Of all the lawyers in the world, they got Casey Anthony's?" Richard Forester marveled in an exclusive interview with RadarOnline.com. "They could have gotten anyone. There are thousands of lawyers out there better than him."
Article continues below advertisement
"It's a publicity stunt to bring more attention to Baez. This guy doesn't even have a license to practise in Aruba," explained Forester, who is not a lawyer but said he has an understanding of the legal system because his father was a litigating trial lawyer for 48 years in Washington D.C.
"He can help structure the defense's case but he is by no means the lead attorney. It is a totally different judicial system in Aruba, there isn't even a jury down there."
Rather than being angry though about the hiring of the high profile attorney, Forester, who had been dating 35-year-old Gardner for two years before her disappearance on August 2, considers it to be ridiculous.
"As far as my opinion of him Baez, I don't care. It's a joke," he told RadarOnline.com. "The only reason he won the Anthony case is because the baby was too far deteriorated by the time they found the body - my dog could have won that case!
Article continues below advertisement
"Baez didn't win the Casey Anthony case, the prosecution lost it, in my opinion," added Forester.
He went on to say that he's happy that the 50-year-old businessman suspected of Robyn's murder chose such a scandal-causing legal sidekick. "He's going to bring more attention to the hunt for Robyn, which is good! Thank you for hiring him," he told RadarOnline.com. "They can hire Johnnie L. Cochran's dead body for all I care."
As RadarOnline.com previously reported, Baez gained instant notoriety during the Casey Anthony trial, which ended in July with a shocking not guilty verdict.
Baez had only been practicing for three years and had tried one death penalty case before he was hired by the notorious Tot Mom, although he has handled five murder cases. He will not be able to argue the case in an Aruban court, but he will be able to serve as an adviser and assist the defense in other ways, said Giordano's Aruban lawyer, Michael Lopez.
Article continues below advertisement
Former dental assistant Gardner's good friend Lianne Delawter echoed Forester's opinion, exclusively telling RadarOnline.com: "It's very indicative of Gary's narcissistic personality.
"Guilty people hire the lawyers that help guilty people. When I heard, I was shocked, I thought, 'Are you f**king kidding me?'" revealed Delawter.
"This is so ridiculous, so over the top, such is Gary himself. It's just a circus. They are both narcissistic and opportunistic."
Giordano, who hails from Gaithersburg, MD., has been in custody since August 5; he was arrested by Aruba authorities as he attempted to leave the island.
At this time, he has not been charged with any wrongdoing in connection with the disappearance of his travel partner, who he had met online and taken an insurance policy out on before their trip.
Although Gardner remains missing, authorities have said they presume she is dead.