Exclusive
Murder Suspect Gary Giordano Is 'Upset' And 'Concerned,' Says Family Members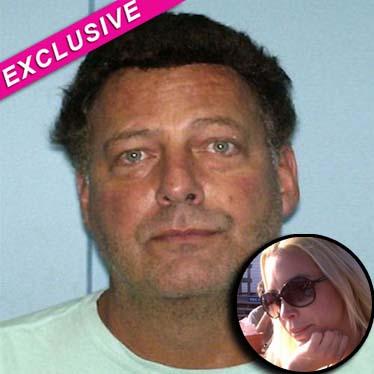 Gary Giordano is "upset" and "concerned" in wake of a three-judge panel ruling Wednesday that he must remain in jail in Aruba until the end of October, despite not being charged with any wrongdoing in connection with the disappearance of Robyn Gardner, a Maryland woman he was traveling with on the Caribbean island.
In an exclusive interview with RadarOnline.com, Giordano's second wife, Connie Klein said that she hadn't yet heard the news that her former spouse was going to stay in jail for the foreseeable future.
Article continues below advertisement
"I didn't know that, this is the first I'm hearing about it," Klein, a real estate agent in Charlotte, North Carolina, told RadarOnline.com. "I have been in contact with him and spoken to him but not today so I have no comment about it," she said, but went on to say that her ex-husband was worried about the accusations against him when she last spoke to him in his Aruban cell.
"He's concerned about the situation," she explained.
Giordano and Klein's four-year marriage was short, but far from drama-free and the police were called to their house on at least one occasion.
Police records from Cornelius, N.C., show that Klein called the cops on Giordano,50, after he came home drunk and aggressive from a restaurant in 2007, reported ABCNews.com.
During the explosive argument, Gary reportedly threw Connie's mail in the trash, slammed a cake in the sink and stormed out to a neighbor's house, where the police recommended he stay until they both calmed down.
Article continues below advertisement
The couple later divorced and Gary moved from their Lake Norman home back to Maryland.
RadarOnline.com also spoke to a member of the Giordano family who talked about the strain that Gary's involvement in Robyn's disappearance has had on his ailing father, Frank, who is suffering from cancer.
"He's very tired and is having chemotherapy," the family member told RadarOnline.com of 80-year-old Frank, who has become increasingly frail since undergoing treatment.
Frank has spoken to his son on the phone once, the family member confirmed, and his been waiting for another call from Aruba.
"He (Gary) was very upset about what is happening when he talked to his dad," said the relative.
Frank recently appeared on the Today show to defend his son: "The least I can do is stand up for my son and tell the world that what they've been hearing about him is not true, he's not a monster," he told the morning show.
Article continues below advertisement
His dad revealed touching photos of Giordano with his three sons to prove that he is a loving family man, not a cold-hearted murderer.
"I would like to show … the side that shows Gary as a good human being who's good to his family and good to his friends," he explained.
Giordano has been in police custody on the Caribbean island since August 5, three days after he reported Gardner, 35, missing.
He told investigators that the Maryland woman vanished while the two were snorkeling during their stay at the Renaissance Aruba Resort & Casino in Oranjestad.