Aruban Suspect Gary Giordano Could Be Released --If No Smoking Gun Is Found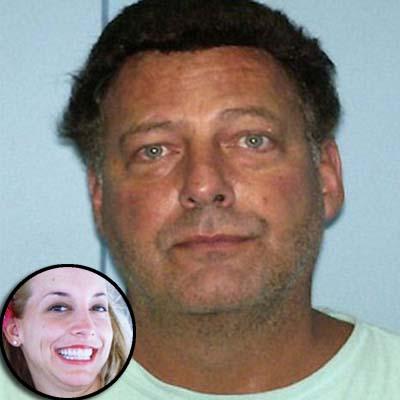 Update: The appeals court has ruled against Giordano; he will remain in custody until the end of October.
There's a chance -- just a chance -- that Gary Giordano, the prime suspect in the disappearance of missing Maryland woman Robyn Gardner, could be released from jail today if a three-judge panel approves his appeal of a judge's order mandating that he be held until the end of October.
Article continues below advertisement
Giordano is expected to appear in court Wednesday to appeal his detainment. (On August 31, a judge ruled to him in jail for a further 60 days as the investigation continued).
The issue is -- prosecutors say that despite a mountain of circumstantial evidence, they still do not have the smoking gun to prove his guilt, reported Good Morning America.
Authorities are doing everything they can to to ensure that he stays behind bars, including gathering more evidence on Giordano's strange behavior that sparked suspicion among insurance officials in the days following the 35-year-old woman's disappearance.
When talking about Gardner's possible death by drowning, one official told FBIs agent that Giordano "sounded excited, like he was going to win something." Insurance officials were so disturbed by the suspect's response that he immediately called the police in both Fredericksburg, Maryland and in Aruba.
As RadarOnline.com has previously reported, the 50-year-old from Gaithersburg, Maryland bought a $1.5 million insurance policy out on Robyn's life the day before they went to Aruba on the tropical trip.
Article continues below advertisement
New evidence has now emerged revealing that Gary purchased another insurance policy for a different woman just a month earlier.
Apparently keen to cash in on his investment, Giordano reportedly called American Express four times in the days after Robyn's disappearance, and seemed more interested in being reimbursed for his extra time in Aruba during the search for her, than actually finding her safely.
He said: "I'm going to stay down here until the body's found...I've got to extend my rental car and I just don't want to start incurring all these costs to find out that I was wrong."
As Robyn missing after over a month, the Maryland businessman has been complaining about the conditions that he has had to endure in an Aruban cell.
Giordano's father, Frank, 80, told the Today Show that his son's treatment at the hands of Aruban police was "their version of waterboarding," reported NBCWashington.com.
Article continues below advertisement
In a phone conversation during which his father described his tone as "irritated but not remorseful," Giordano said that he had no mattress during the first days of his incarceration and had been forced to sleep on the bare floor in sweltering heat that reached over 100 degrees are night.
Along with the lack of air conditioning, a police car parked outside of his cell that blasted it's horn at all hours of the night and kept him awake.
"So he was pretty exhausted whenever they interrogated him. So, you know, it appeared to me as though they were trying to wear him down," revealed his dad.
Aruban authorities have stated that Gary is now being held in a shared cell with three other inmates and has his own mattress.
As the man who last saw Robyn alive sweats it out in jail, her roommate flew to Aruba to search for her following a tip from a psychic, she told the Today Show.
Article continues below advertisement
Robyn's friend, Christina Jones, visited the spot on the beach where Robyn is said to have disappeared after the psychic told her that Gardner is not in the water, but on land nearby.
In the view behind her was the prison where Gary is being held, "I feel sick to my stomach when I look at that," Jones revealed, as she continued to drive around the island aimlessly following the psychic's advice that Gardner is "under something" in a "swampy area" and that a piece of fabric found with her will solve the puzzle.