Gary Giordano Details Events Surrounding Robyn Gardner's Mysterious Disappearance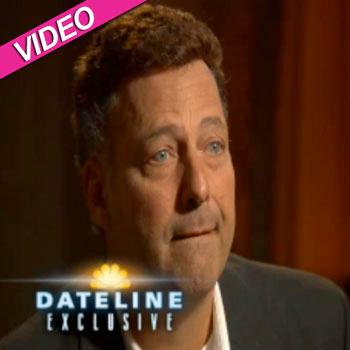 By Jen Heger - Radar Legal Editor
Gary Giordano is revealing new details about the events surrounding the mysterious disappearance of his travel companion, Robyn Gardner, who vanished while the couple were on vacation together in Aruba.
The two were snorkeling, according to Giardano, when Robyn was swept out to sea never to be seen again, something Aruban officials don't believe, claiming instead that the young woman is dead.
Article continues below advertisement
Giordano told Dateline in a televised interview that will air Friday on NBC, that he realized the two were getting in deeper water during their "snorkeling trip" and he tried to signal to Gardner to return to shore.
"We drifted out. And then I noticed that the - we were getting in deeper water. So I reached out to grab her leg, pulled her leg to signal going in. And as I turned, my shoes had become extremely heavy, cause we were being pushed out by the wind and some current. And now I was struggling. So that's the last time I saw her. That's the last image I have of her," he claims.
Dateline's Josh Mankiewicz grills Giordano about what he told cops: "You at one point told police that the water was rough."
Gary asserts: "It was and I told them that it - at a certain point, I was struggling to get back. So you can determine what rough is, you know. There wasn't a tidal wave coming at me, but I was struggling - at one point I realized this is - there's a problem here."
Although no body has been found, Gardner is presumed dead, and there are no other suspects in her disappearance.
Article continues below advertisement
Giordano was arrested August 5, and held in Aruba for just under four months, but released late Tuesday night after authorities were unable to build a criminal case against him.
Watch a clip of Giordano's Dateline interview on RadarOnline.com below:
radar_embed service=5min.com src=" http://pshared.5min.com/Scripts/PlayerSeed.js?sid=1126&width=486&height=412&playList=517713356&sequential=1&shuffle=0"