Gary Giordano Breaks His Silence, Says Facts In His Case Have Been Misreported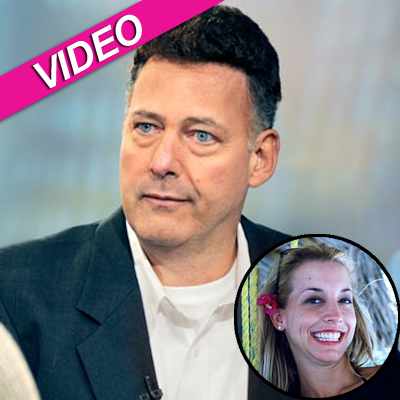 By Adam S. Levy - Radar Staff Writer
Gary Giordano broke his silence to Good Morning America Thursday, saying that many of the facts reported in his high-profile case have been wildly inaccurate.
The sole suspect in the disappearance of Robyn Gardner, his traveling companion who was last seen back in August, appeared on GMA, just a day after his return to the United States following his release from an Aruba jail late Tuesday after 116 days in custody.
Article continues below advertisement
PHOTO: Gary Giordano Arrives In The US
As RadarOnline.com previously reported, authorities arrested the 50-year-old Gaithersburg, Maryland businessman as he tried to leave Aruba in August, after he reported Gardner, 35, had disappeared while snorkeling August 2. After a series of searches over four months, neither Gardner's body or any related physical evidence was recovered, spurring a judge last week to order Giordano freed.
"I'll interview myself, if you don't mind," Giordano told Robin Roberts, launching into a series of what he called misconceptions surrounding the case. "There are hard questions, like, 'He took her to remote location' on the island -- but we were 100 yards from scuba diving store with tanks in back! It was not a remote location. We were in view of other people at Baby Beach. ... Me escaping from the island has been extremely misreported."
Article continues below advertisement
Giordano said that two days after Gardner vanished, he contacted his insurance company regarding a $1.5 million travel insurance policy at the advice of his then-legal counsel.
"My lawyer at the time, Michael Lopez, said, 'You need to call insurance immediately ... helicopters and scuba divers might send you an invoice ... call insurance and ask them how they deal with these expenses,'" Giordano explained.
According to Giordano's U.S. attorney, Casey Anthony savior Jose Baez, Lopez was a personal injury lawyer intent on having Giordano guarantee him 1/3 of any potential payout as part of his retainer.
Giordano added that "one more important piece of information is that there is a Holland handbook for travelers, and it says that when someone goes missing, the first thing you should do is call authorities, and the second is call your insurance -- the government itself says that."
Article continues below advertisement
Giordano said Gardener's disappearance is likely linked to one of the major two criminal epidemics on the island: cocaine and human trafficking.
"It's a half-hour boat ride to Venezuela, and it turns out that where we were, the beach, that's where they drop off illegals to swim to shore," Giordano said.
ABC News was with Giordano as he made his first phone calls to his three kids, a moment Baez dubbed surreal.
"He had to keep pinching himself. He had been lied to so many times by the authorities in Aruba," Baez said. "The last time at the airport he was told he could leave, and then all of a sudden he was picked up and arrested -- it's hard for him to believe he's going home."
Watch the video on RadarOnline.com
Baez said Giordano will return to Aruba if summoned, but in the meantime, will be busy "reassembling his life.
Article continues below advertisement
"He's starting to just get his life back together again. I know what he plans on doing is immediately spending time with his kids. That's most important thing to Gary, and with his family, to thank family for their support," Baez said, adding the evidence Aruba authorities have against his client amounts to "a mountain of nothing.
"Judges are not in the business of releasing people with a mountain of evidence," he said.
Stay with RadarOnline.com for more details on this story as it breaks.