Exclusive
Robyn Gardner's Boyfriend Fears Aruba Has Given Up Search, 'They Are Happy It Is Off The Island'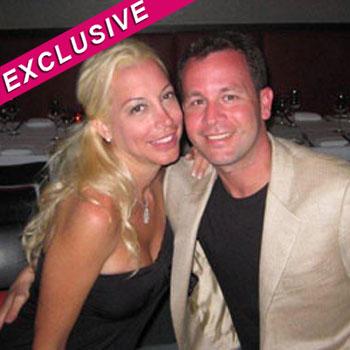 Article continues below advertisement
As previously reported , authorities arrested Gardner's traveling companion, 50-year-old Gary Giordano as he tried to leave Aruba last summer, after he reported Gardner had disappeared while snorkeling August 2. After a series of searches, neither Gardner's body or any related physical evidence was recovered, spurring a judge last December to order Giordano freed.
exclusive interview.
"My birthday is next week and we used to do joint celebrations. We've gone down to Miami for the weekend before, or gone out for a nice date night. Last year we went to Annapolis, which is a nice little sailing village and we went out on the water," explained Forester.
Sadly, this April 23, Richard will be spending the night alone having a private toast to Robyn. "I am just going to have my own thoughts and prayers, she in my mind every day but today especially."
With the anniversary of her disappearance looming, Richard fears that the authorities in Aruba have given up the investigation, especially now that Attorney General Taco Stein has left his post there and been appointed Solicitor-General for the Windward Islands based on St Maarten.
Article continues below advertisement
"I haven't heard anything from anyone there since Peter Blanken took over the position," Forester told RadarOnline.com. "I can't get any answers and I really don't think there is anything going on.
"Here the FBI are still running an ongoing investigation, in Aruba I think they are just happy it is off the island."
Despite there being no sightings or leads in the investigation since Robyn vanished and the sole suspect walked free, Richard still refuses to give up hope that she'll be found safe and sound.
"I will always hope that they are going to find her, I will always believe she is alive until proven otherwise, I hope that she will be back next year in time for her birthday," he told RadarOnline.com.
E! Network is airing a special on Monday night at 10 pm called Death In Paradise, recounting four different exotic vacations that ended in horrific circumstances.
The other stories include that of 21-year-old Julia Sumnicht, who was pronounced dead in Miami Beach with GHB found in her system; Bobby Salcedo, who was kidnapped and then shot execution style in Mexico; and Monica Beresford-Redman, wife of Survivor producer Bruce Beresford-Redman, who was murdered while vacationing in Mexico with her family.