Aruba Murder Suspect Gary Giordano 'Still Very Concerned' Despite Being Set Release Date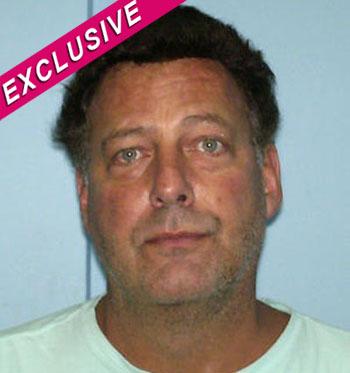 By Debbie Emery - RadarOnline.com Reporter
Murder suspect Gary Giordano will be a free man on Tuesday after a judge in Aruba rejected a request to detain him a further 30 days, but he is not celebrating his impending release yet, RadarOnline.com has exclusively revealed.
"He is still very concerned, he will only feel relieved when he is on a plane going back home," the Maryland businessman's attorney Chris Lejuez told RadarOnline.com in an exclusive interview.
Article continues below advertisement
As RadarOnline.com previously reported, Giordano was arrested August 5, three days after he told authorities his traveling companion from Maryland, Robyn Gardner, had gone missing while they were snorkeling.
Her body has never been recovered, and Aruba's Solicitor General Taco Stein called Giordano a "suspect in a suspicious death."
"The prosecution requested an extension for further investigation but the judge refused the request. That means he should be set free tomorrow at 8 p.m.," explained Lejuez, who doesn't know what his client's plans are and if he will leave Aruba immediately.
"Once he is free he can do as he pleases. I am very happy for him."
The attorney revealed that the lack of evidence was key in the judge's decision that was made on Friday.
"They haven't found anything so far, they came up with lots of hypotheses but none of it produced any evidence that a crime has been committed or that Gary committed a crime," he told RadarOnline.com.
"If you want to charge a man with murder you have to prove a murder has been committed and then you have to prove the man did it. The results of the investigation have proved his version of the events to be true."
Article continues below advertisement
However, the Aruban authorities are still investigating Robyn's mysterious disappearance and still may press charges against Giordano in the future.
"He is not being held as a suspect at this time, but it doesn't mean he won't be a suspect again and the investigation is ongoing.
"It is not over for him. The hardest part is the detention part, when you're a free man it is much easier to prepare your defense," said Lejuez.
While a panel of three judges will hear the prosecution's appeal on Wednesday and could decide to overturn the original judge's ruling and rearrest Gary, his lawyer doesn't expect that to happen. "Considering the facts it is not likely."
Authorities believe that Robyn has been murdered but with no other suspects in the case and no body, the fight for the truth has been getting increasingly difficult for her loved ones.
Article continues below advertisement