Jose Baez Is Trying To Bully Me, Says Robyn Gardner's Boyfriend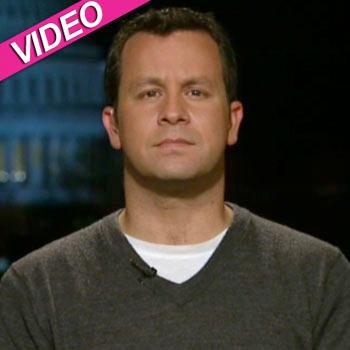 By Debbie Emery - Radar Reporter
Missing Maryland woman Robyn Gardner's boyfriend claims the high-powered lawyer who is representing Gary Giordano has threatened him to stop talking, RadarOnline.com can exclusively reveal.
Gary Giordano's lawyer Jose Baez and Richard Forester were embroiled in a bitter standoff on Fox's Geraldo At Large on Sunday, when the defense attorney warned the distraught boyfriend not to do anymore interviews because he was "walking a fine line in terms of a defamation suit."
Article continues below advertisement
As RadarOnline.com previously reported, authorities arrested 50-year-old Giordano as he tried to leave Aruba in August, after he reported Gardner, 35, had disappeared while snorkeling August 2. After a series of searches over four months, neither Gardner's body or any related physical evidence was recovered, spurring a judge last week to order Giordano freed.
"I think he was feeling the heat because of the questions I was asking," Forester told RadarOnline.com in an exclusive interview.
"Baez was trying to bully me. I don't get bullied. I walk a fine line but I don't step over that line. I am very careful. Baez does not scare me whatsoever," he said.
"I think the comment he made about there being an FBI report about mine and Robyn's relationship was just to scare me. Why would that have any bearing on what happened down there? It's disgusting that he would even try to do something like that."
Article continues below advertisement
In the controversial interview with Geraldo Rivera, Giordano described himself as Robyn's "protector," and told the host that it was "accurate" to say she was promiscuous.
When describing what happened out in the water on that fateful day, he recalled. "My focus is on me... and I'm thinking that she'll find her way back," he said. "Did I yell for her, I don't think so... How can I help her when I need help?"