Gary Giordano: 'I Feel Like I'll See Robyn Gardner Again'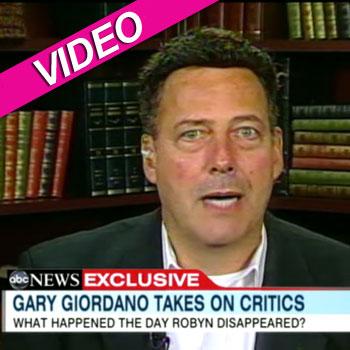 Gary Giordano tried to silence his critics with another interview Sunday morning. He and his attorney Jose Baez were back on Good Morning America with more details about what he says happened the day Robyn Gardner disappeared in Aruba.
Giordano is still insisting Robyn disappeared while they were out snorkeling, and took on those who've said he doesn't appear "emotional enough" about his friend's apparent death.
Article continues below advertisement
"I personally feel like I'll see her again, it seems," Giordano said.  "I haven't come to grasps that she has gone."
Aruban authorities still call Giordano a suspect in Gardner's August 2 disappearance, but no charges have been brought against him and a week ago a judge ordered him released from custody.
He's now back in Maryland and has reunited with his three sons.