Exclusive
Survivor Producer/Accused Murderer Bruce Beresford-Redman Banned From Jailhouse Interviews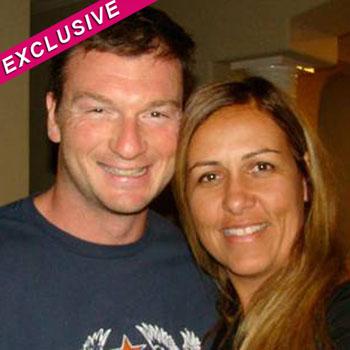 By Alexis Tereszcuk - RadarOnline.com Senior Reporter
The Survivor producer who is in jail awaiting extradition to Mexico to stand trial for the murder of his wife, Monica Burges, is eager to talk to the media, but he's hit a major roadblock.
Bruce Beresford-Redman is behind bars at the Los Angeles Federal Detention Center and the warden has denied his request to give interviews to the major networks, RadarOnline.com has exclusively learned.
Article continues below advertisement
"The warden of the L.A. Federal Detention Center has blocked the media, specifically all three major networks' news divisions, from interviewing Bruce Beresford-Redman though he's eager to talk to them and be questioned," Steve Jaffe, spokesperson for Beresford-Redman's attorneys Richard Hirsch and Victoria Podberesky said in a statement.
"He's even offered to take a polygraph test."
In July, Beresford-Redman showed little emotion when Federal Judge Jacqueline Choolian ruled that he will be extradited to Mexico.
Monica Burges was found murdered on April 8, 2010, her battered body stuffed in a sewer at the luxury resort Moon Palace where they were staying.
Mexican prosecutors allege that Beresford-Redmond murdered Monica by "asphyxiating her" in their hotel room on April 5, 2010. The family vacation was intended to help the couple work out their marital problems caused by his affair with another woman.
According to his lawyer's spokesperson Beresford-Redmond has "been writing about the incident in a journal that he's kept since his incarceration."
Article continues below advertisement
In the statement, his lawyers professed their client's innocence: "He has never been indicted in this country with a crime, nor convicted or even charged with a crime. Despite all of his First Amendment rights being intact as a U.S. Citizen, the government of the U.S. is not protecting his rights. He sits in a jail for over a year now for a crime he swears he didn't commit. The evidence clearly demonstrates that the charges are all circumstantial. Many tourists who have traveled to that area of Mexico have turned up dead, beaten, robbed and the State Department (Yes, our State Department) puts out a monthly WARNING to Americans that traveling to that area is very dangerous."