Exclusive
EXCLUSIVE: Survivor Producer's Mistress To Be Subpoenaed In Murder Case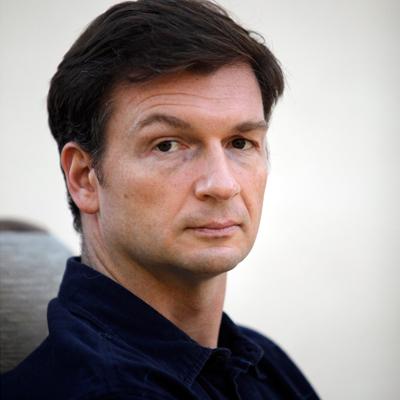 Former Survivor producer Bruce Beresford-Redman's mistress will be subpoenaed regarding his late wife Monica Beresford-Redman's murder in Cancun last spring, RadarOnline.com has exclusively learned.
Inside sources tell RadarOnline.com that Monica's sisters - Jeane and Carla Burgos - are requesting that mistress Joy Pierce be deposed regarding the Mexico slaying.
"The sisters are trying to get Joy served for a videotaped deposition that could be admitted for use in court," the source said.
Article continues below advertisement
"They are adamant that both Bruce and Joy know something about what happened to Monica and they just want closure."
As RadarOnline.com previously reported, Pierce has been living in a Gardena, California home owned by Bruce, despite reports that their affair ended last year.
"There was someone at the house Joy's been staying at on Wednesday evening attempting to serve her," the source said.
"It's unclear if she was served, but when she is she will have to appear in person to testify as a witness; divulging everything about her relationship with Bruce and what she knew about Monica."
Bruce was arrested Tuesday on suspicion of killing his wife. and during a Federal Court hearing on Wednesday, he was ordered to remain behind bars until his next hearing on November 29th.
The U.S. Attorney has 60 days to file formal extradition paperwork to have Bruce sent to Mexico where he would be tried for murder.
EXCLUSIVE VIDEO: Survivor Producer's Wife Laid To Rest
The Burgos sisters have been entrusted with Monica's estate, and the subpoena is just the latest in a string of attempts to uncover the truth.
Article continues below advertisement
On Wednesday RadarOnline.com exclusively uncovered a used plane ticket in Pierce's name at Bruce's Gardena residence, proving that the 38-year-old is still linked to his mistress.
Monica was found on April 8, 2010 in a sewer at the Moon Palace Hotel in Cancun where she was staying with Bruce as couple tried to mend their marriage in the wake of his affair with Pierce.
Just last week, Bruce's parents were awarded custody of his kids with Monica - Camila, 5, and Alec, 3. They've been living with Bruce's parents in his home in Palos Verdes, California.