Exclusive
EXCLUSIVE: Mistress Has Been Living In House Of 'Survivor' Producer Arrested For Killing Wife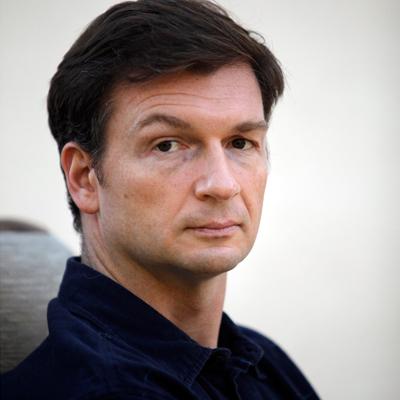 The mistress of Bruce Beresford-Redman has been living in his house even as the former Survivor producer has been investigated and arrested for killing his wife, RadarOnline.com is reporting exclusively.
RadarOnline.com broke the news that Joy Pierce had an affair with Beresford-Redman and now we've learned that she has been living in a Southern California home that he owns.
"Joy has been spotted as recently as last week at a house that Bruce owns," a source with knowledge of the situation told RadarOnline.com exclusively. "Bruce's parents had been living in the house prior to moving into Bruce and Monica's Palos Verdes Estates home. David and Juanita lived at the other house for years."
Article continues below advertisement
Pierce has been living at a house Bruce owns in Gardena, even though their affair was thought to have ended last year. Bruce's wife Monica found out about his affair with Pierce and confronted him.
Read The Complaint Against Bruce -- Filled With New Details Of Wife's Murder
"That's why they went to Mexico -- because she decided she wanted to try and reconcile the marriage and she believed he was done with the other woman," Carla Burgos, Monica's sister previously told RadarOnline.com.
RadarOnline.com exclusively obtained explosive emails between Bruce and Joy detailing their affair. We've also obtained emails between Monica and Joy proving the wife discovered the affair and confronted the mistress.
You can read those blockbuster emails here.
When RadarOnline.com visited Bruce's Gardena house Tuesday night it appeared that no one was there, there were weeds in the yard, and it looked run down. The source with knowledge of the situation says Joy has now moved on with Bruce facing extradition to Mexico, but was even receiving her mail there last week.
MORE ON:
Bruce Beresford Redman
Article continues below advertisement
"The fact that Joy had been living in the house is a slap in the face to Monica's family," the source said.
Bruce will be in a Federal Court in Los Angeles Wednesday afternoon and will fight extradition.
Bruce was a producer on The Contender and Joy was the casting director at one point during their relationship.
EXCLUSIVE: 'Survivor' Producer Bruce Beresford-Redman Arrested
Monica's body was found in a sewer at Cancun's Moon Palace resort, where the couple had been staying with their children.
According to a source who worked with Beresford-Redman on the series Crash Course, the producer's affair with the show's casting director Joy Pierce was common knowledge among co-workers.
"Are you kidding? Everyone knew about it," the insider told RadarOnline.com exclusively. "It was going on all last summer and trust me it was no secret that he and Joy were having an affair."
RELATED STORIES:
VIDEO: Survivor Producer Faces Extradition Hearing; Dad Says 'I Know My Son Is Innocent'