Exclusive
Bruce Beresford-Redman Extradition Formally Given To Secretary Of State Hillary Clinton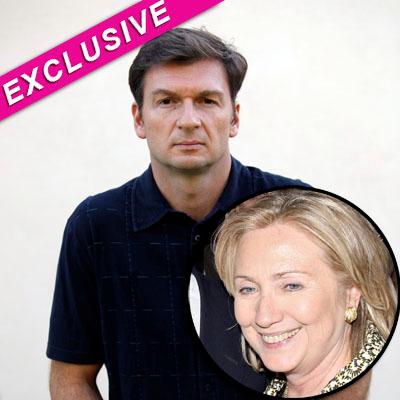 By Jen Heger - RadarOnline.com Legal Editor
Former Survivor producer, Bruce Beresford-Redman's extradition case in connection with the murder of his wife, Monica, has been formally given to U.S. Secretary of State Hillary Clinton, RadarOnline.com is exclusively reporting.
Monica's murder took place in Cancun, Mexico, while the family was on vacation. Her body was found on April 8, 2010, in a sewer at the hotel the couple was staying at. Before any American citizen is extradited to a foreign country to face prosecution, the Secretary of State has to sign off on it.
Article continues below advertisement
A federal magistrate judge in Los Angeles issued an order Tuesday certifying that Beresford-Redman, 40, has met the legal requirements to be extradited to Mexico to face charges of killing his wife.
EXCLUSIVE DOCUMENTS: Read The Court Docs Here
The order, which was filed in the case on July 25th, states: "the court concludes that Beresford Redman is extraditable for the offense which has been requested, and hereby certifies this finding to the United States Secretary of State as required...it is therefore ordered that a certified copy of this certification of extraditbility and order of commitment and a certified copy of other records and transcript of these proceedings be forwarded without delay by the clerk of the court to the Secretary of State, Department of State, to the attention of the Office of the Legal Adviser."
Bruce has been charged with aggravated homicide in the State of Quintana Roo, in Mexico. The extradition papers allege that "(Bruce) Beresford-Redman had an affair with a co-worker for several months in at least 2009. He lied to the victim about it for months. The victim learned of Beresford Redman's infidelity when she discovered text messages between Beresford Redman and the co-worker."
The producer's lawyers have said they plan to appeal Judge Jacqueline Chooljian's decision, and that process could take about a year. However, legal experts concede that it's inevitable that Beresford-Redman will be extradited back to Mexico.