Survivor Producer Wants 6-Year-Old Daughter To Testify At Extradition Hearing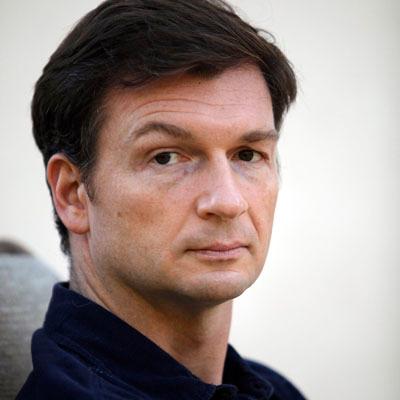 by RadarOnline.com Staff
UPDATE: The judge ordered Beresford Redman to be extradited back to Mexico to face a homicide charge in connection with the death of his wife, Monica Beresford Redman. Bruce showed no emotion when the made the order. Bruce's lawyers withdrew a request before the hearing started to have his daughter testify at the hearing.
Former reality TV producer Bruce Beresford-Redman will be back in a Los Angeles courtroom Tuesday to fight extradition to Mexico on charges he murdered his wife during a family vacation in Cancun in April, 2010.
Article continues below advertisement
Beresford-Redman wants his 6-year-old daughter to testify at the hearing before the federal magistrate overseeing the case decides if he should be sent to Mexico to face trial there.
The daughter, who stayed in the same room where police say the murder happened, told a therapist she never saw her parents argue during the family vacation, according to a sworn statement by her counselor.
At this time, it's not known if the girl will in fact testify. Prosecutors have argued that the extradition hearing should not be a "mini-trial" and that it would be inappropriate for the girl to be called as a witness. The lawyer for the girl's aunts said they were "stunned and saddened" by even the possibility she could take the stand.
Beresford-Redman remains in jail in Los Angeles while he fights extradition from the United States to Mexico.
Mexican prosecutors allege that Beresford-Redman murdered his wife Monica "by asphyxiating her" in their hotel room at the Moon Palace Resort on April 5, 2010. Her naked body was later found in a resort sewer on April 8. Beresford-Redman denies the charges.
The family vacation was intended to help the couple work out their marital problems caused by his affair with another woman, his lawyers said.
MORE ON:
Monica Beresford Redman
Article continues below advertisement
The couple's two small children, then aged 3 and 5, accompanied their parents on the trip.
Beresford-Redman is a former producer on the CBS hit reality TV show Survivor. He also worked on NBC's The Contender and The Restaurant, as well as MTV's Pimp My Ride.
His wife, Monica Beresford-Redman -- a native of Brazil -- owned a restaurant in Los Angeles.
The hearing is scheduled for 9:30am PT Tuesday, and RadarOnline.com will bring you the latest developments throughout the day.