Exclusive
Sister Of Slain 'Survivor' Producer's Wife Requests To Buy Her Restaurant For $1.00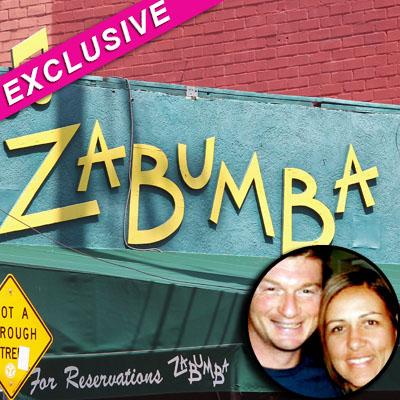 Carla Burgos, the sister of Monica Beresford Redmond, who was allegedly murdered by her Survivor producer husband, Bruce Beresford Redman, has requested a Los Angeles judge to allow her to purchase Monica's Brazilian restaurant for $1.00 – claiming the business is in "dire financial shape."
Carla, and her other sister, Jeane Burgos, have been handling the operation and management of Zabumba, a Brazilian eatery in Los Angeles, since Monica was murdered in Cancun in April, 2010.
Article continues below advertisement
EXCLUSIVE DOCUMENTS: Monica Beresford Redman's Sister Requests To Buy Her Restaurant For $1.00
The Burgos sisters are now asking a Los Angeles judge to sign off on the restaurant being sold to Carla for $1.00, because, they claim, it has no value and hasn't been profitable.
Court docs state: "Despite the petitioners tireless efforts, Zabumba is not profitable and continues to lose money. Petitioners allege that the restaurant has zero value....On 4/22/11, Carla, in her individual capacity, submitted a formal offer for purchase for 1.00, including all rights, licenses, and assets to assume all of its debts and liabilities."