EXCLUSIVE VIDEO: Survivor Producer Faces Off In Court Against Slain Wife's Family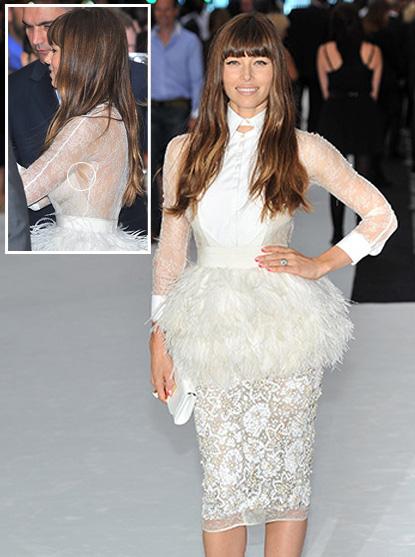 Bruce Beresford-Redman squared off against his slain wife Monica Burgos' family in a Los Angeles court on Monday. The former Survivor producer, who is the only suspect in Monica's murder, won a small victory when the judge sided with him regarding visitation of the couple's two children.
Watch the Exclusive Video of Bruce In Court on RadarOnline.com
An attorney for Carla Burgos, one of Monica's sisters, requested one overnight visit a month and an additional hour during their current Tuesday and Sunday visits during the summer. "We're asking for an overnight because when the kids are with us they don't want to go back. They get very sad," Carla said. Bruce's attorney asked for her comment to be stricken from the record and said that the Beresford-Redman family was willing to work with the Burgos family.
Article continues below advertisement
EXCLUSIVE INTERVIEW: Survivor Producer's Dead Wife Recently Learned He Was Having An Affair
Judge Mitchell Beckloff denied the overnight request and said the extra time request would have to be worked out with Bruce's parents who have guardianship rights over the children. Beckloff said, "I don't see any reason to expand visitation. I agree with the dad and I agree with the guardians when they say why should these kids be shuttled back and forth?" Jeane Burgos, Monica's other sister, collapsed into tears immediately following the ruling.
Beckloff also ruled that the sale of the couple's Palos Verdes, Calif., home could move forward. The proceeds from the property's sale and assets would be split in half between Bruce and a blocked escrow account.
When asked by RadarOnline.com whether he felt the custody ruling was a victory, Bruce refused to comment.