Exclusive
RADAR INVESTIGATION: Reality Television Shocking Suicides, Murders And Deaths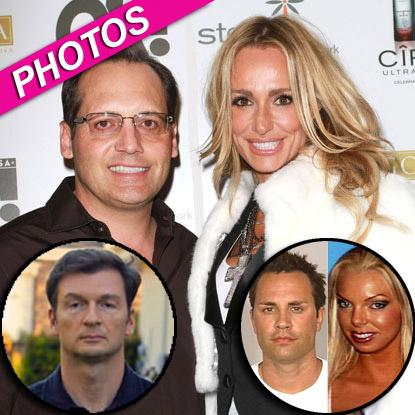 Article continues below advertisement
From American Idol to Gordon Ramsay's Kitchen Nightmares to Survivor, numerous shows have been touched by the horrific death of contestants who pursued fame in the no holds barred world of reality TV.
The over the top emotions, the humiliations and the real world repercussions of having all of your most personal details revealed on television have pushed many people over the edge, resulting in the tragedies that are becoming a normal part of reality TV.
In 2010 Fantasia Barrino, an American Idol winner, tried to commit suicide after the news surfaced that she had had an affair with a married man. The aftermath of her attempt was filmed for her reality show.
American Idol contestant Jennifer Hudson's mother and two other family members were brutally murdered in Chicago in October 2008.
And, a failed American Idol contestant, Paula Goodspeed, who didn't make it through the audition process, committed suicide in front of AI judge Paula Abdul's house in November 2008.
Article continues below advertisement
The day he auditioned for America's Got Talent in 2010, Joe Finley's wife Laura was found brutally murdered in the hotel where the show was being filmed. No one has ever been arrested for her murder and the investigation is still open.
Former Bachelorette contestant Julien Hug shot himself in the head in 2010 after leaving a suicide note for his girlfriend and driving to the desert in California.
The captain on The Deadliest Catch, Phil Harris, suffered from a stroke and the reality star tragically died in 2010.
Survivor producer Bruce Beresford Redman has been ordered back to Mexico to stand trial for the alleged murder of his wife Monica, whose body was found in a sewage drain in their luxury hotel in April 2010.
Amy Winehouse Joins Other Dead Rockers In Macabre '27 Club'
Former Megan Wants a Millionaire contestant Ryan Jenkins committed suicide in August 2009 in a Canadian hotel room after brutally murdering his wife Jasmine Fiore and dumping her mutilated body in a suitcase in California.
Article continues below advertisement
Danny Bonaduce's suicide attempt in 2005 was captured by cameras for his reality show Breaking Bonaduce in an emotional episode with his wife Gretchen. Police accosted the troubled star after the attempt and held him for 24-hours on a psychiatric hold.
MTV Punk'd producer Gabriel Ben Meir was brutally shot in the back of the head in May, 2011 by two robbers a block away from his home in Los Angeles.
Shacknai Death Mystery -- Cops To Review Hospital Surveillance Video
Joseph Cerniglia jumped to his death from the George Washington Bridge in New York City in 2009, two years after being on Gordon Ramsay's volatile reality show Kitchen Nightmares.
Rachel Brown, a contestant on Gordon Ramsay's Hell's Kitchen, shot herself in 2007 after appearing on the show.
Kellie McGee committed suicide after she made cruel remarks about her sister before her appearance on reality show Extreme Makeover 2005. Her sister never appeared on the show and Kellie was devastated after reportedly saying the hurtful things.