EXCLUSIVE INTERVIEW: 'Bachelorette' Star Julien Hug Shot Himself, Says Friend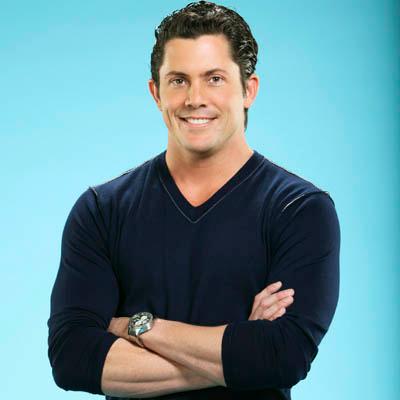 Former Bachelorette contestant Julien Hug drove into the middle of a rugged Californian desert before shooting himself in the head, according to a friend of the late 35-year-old San Diego man.
Speaking exclusively to RadarOnline.com, businessman Tom Ulrich said: "I'm completely in shock. When my FBI friends told me Julien shot himself in the head, I fell to my knees in disbelief."
"This is a heavy day for us here," Ulrich says as he dined at Mille Fleurs restaurant - which is owned by Julien's family – on Thursday morning. "With all the wealth and privilege Julien had, I can't imagine why he would take his own life. I can't believe this has happened. Why oh why would such a beautiful man take his own life?"
Article continues below advertisement
Ulrich was a regular patron at the family owned restaurant in Rancho Santa Fe. "Bertrand and Denise (Julien's parents) must be in shock. My heart goes out to them."
"He was their only son," Ulrich said. "They must be devastated. They are usually here at the restaurant most nights, hanging out and laughing with everyone. Tonight, it's just not the case. No one has seen or spoken to Bertrand or Denise. My hear goes out to them. I can't even begin to imagine what they're going through."
Other sources have confirmed to RadarOnline.com the shock over Hug's suicide.
"It's unbelievable and heartbreaking," a Mille Fleurs employee tells us. "You just never know what goes on inside someones mind."
Hug's body was found was found near a highway in Southern California on Wednesday - 90 miles southeast of Los Angeles - but wasn't retrieved until Thursday morning because of the terrain and lack of light, the Riverside County Sheriff's Department said in a statement.
Article continues below advertisement
No foul play is suspected even though the cause of death has not yet been determined, authorities said.
Hug, who competed in Season 5 of The Bachelorette which featured Jillian Harris, had dinner with his parents at their home Sunday evening before heading to Palm Desert where he moved three months ago to manage the family's newest restaurant, Augusta Modern.
When he did not show up for work Monday morning, the family contacted authorities and a missing person's report was filed.
Friends are remembering Hug as a selfless adventurer and affable host.
Mille Fleurs was lined wall-to-wall with flowers from local residents and business owners expressing condolences for the late Hug.
"This is a community that sticks together through the thick and thin," Ulrich says. "Look at this place. Flowers are everywhere. People are here. We all love Julien and his family."
Randy Beecher, the restaurants pianist, played beautiful melodies in Hug's memory. Some of the songs he played were Someone To Watch Over Me by George Gershwin, Fly Me To The Moon by Frank Sinatra and Clocks by Coldplay.
Article continues below advertisement
"I wouldn't want to be anywhere else," Beecher tells RadarOnline.com. "I'm feeling nothing but love, sympathy and compassion for Julien and his family. I've been playing here for years and I'm torn. I love him. I love his family. He will be missed."
Kitchen Nightmares Chef Commits Suicide
People were hugging, kissing each other and even crying as they entered the restaurant Thursday night and early Friday morning---as the grieved over the loss of Hug.
"This is what he meant to people," Ulrich said. "He touched everyone in this room. And make no mistake, we will all miss that beautiful and courageous man."
In an obituary, longtime family friend and Rancho Santa Fe businesswoman Jenny Craig recounted how Julien took his mother Denise sky diving for her 60th birthday.
"They flew in tandem and she said it was the most exhilarating thing she had ever experienced," said Craig.
Article continues below advertisement
"She was so tickled. That will be one of the highlights in her memory book."
Photos posted on Julien Hug's Facebook page show the reality star driving a motorcycle and skydiving.
Officials are waiting for the Coroner's Report to determine the exact cause of death.
Readers seeking support and information about suicide prevention can contact the National Suicide Prevention Lifeline at 1-800-273-TALK (8255).