Exclusive
EXCLUSIVE INTERVIEW: Death of Bachelorette Star 'Devastating' Says Cast Mate Kiptyn Locke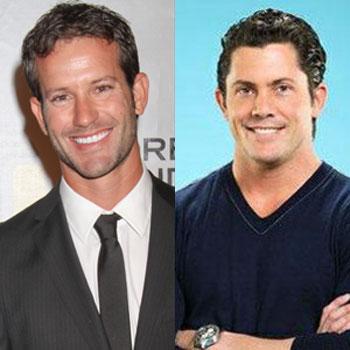 The news of the death of Bachelorette contestant Julien Hug was a shock to his former cast mate and friend Kiptyn Locke, who exclusively told RadarOnline.com that it was "sad, devastating news."
Hug, 35, was found dead Wednesday in a remote area near Palm Springs and reports claims that his body was identified by this father.
Riverside County Sheriff's Deputy Melissa Nieburger confirmed the news, "A body was found in a quite remote area of rugged terrain, well off the road. This is an area you would need to hike to."
Article continues below advertisement
"I knew him before the season," Kiptyn told RadarOnline.com about his co-star on ABC's The Bachelorette. "He was one of the most positive selfless people I knew."
"Everyone who knew him loved him. He is a guy who really enjoyed life," Kiptyn said of his friend.
Julien was living near Palm Springs and running his parent's new restaurant, Augusta Modern. His parents also own the high-end restaurant, Mille Fleurs.
"He was a thrill seeker," Kiptyn said. "He was a sky diver, he did tons of jumps."
Kiptyn said he and his girlfriend Tenley were saddened by the news. "We were just saying how important it is to make sure you tell everyone in your life how much you love them and how much they mean to you."
He had fond words for his friend Julien.
"He's a good man, one who is going to be missed."
In a statement to RadarOnline.com, Bachelor host Chris Harrison also expressed sadness, saying: "Incredibly sad to learn we lost one of our own today. I know Julien was very well liked on his season of the Bachelorette. My thoughts and prayers go out to his family and friends."
Article continues below advertisement
Fellow contestant David Good, who recently won the The Bachelor Pad, added his sentiment as well. "My thoughts and prayers go out to Julien's family. I speak on behalf of myself and the entire group from our season of The Bachelorette, that he was a great standup guy. Julien was always the first to offer to cook food in the house and the one to offer up one of his 'funny' jokes that were entirely too long but hilarious nonetheless. He will truly be missed."