VIDEO: The Bachelor's Ed Swiderski Lights A Firecracker On Friend's Head!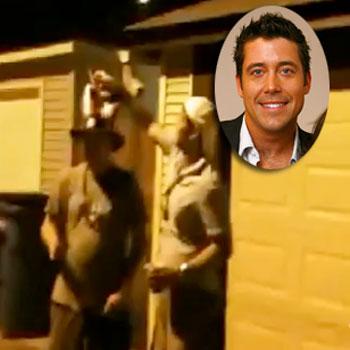 Fresh off his split from Bachelorette Jillian Harris, it looks like Ed Swiderski soothed his sorrow by celebrating Independence Day with his buddies.
The video found by RadarOnline.com shows Ed – drink in hand – attempting to light a firecracker on top of his friend's head.
After multiple attempts, Ed is finally able to light the firecracker and it goes off with a bang into the Chicago sky.
"Jillian thought that she could change him," said the insider.
Article continues below advertisement