It's Over! Bachelorette Jillian Harris & Ed Swiderski Break-Up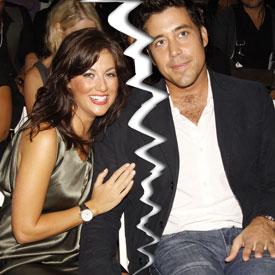 OK, we're not totally surprised that Jake and Vienna split - but Jillian and Ed? They seemed like they were doing so well!
Former Bachelorette Jillian Harris and Ed Swiderski have called off their engagement, RadarOnline.com can reveal.
EXCLUSIVE PHOTOS: Jillian & Ed's Bowling Night Out!
"I love him and I'm really sad, but I have to look out for me," Harris, 29, tells the new issue of US Weekly.
Swiderski, 30, added, "We're both kind of resetting. Jillian isn't happy and I'm definitely sad about the whole thing, but we got to work through some things on our own if we decide to move forward."
Article continues below advertisement
Jillian was chosen to be the Bachelorette after she was rejected by Jason Mesnick in the 13th season of The Bachelor; she was the second runner-up.