Two Suspects In Murder Of Punk'd Producer Expected To Be Charged Friday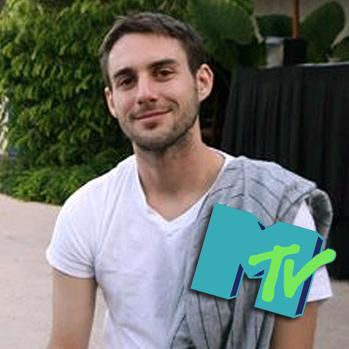 RadarOnline.com Staff Reporter
Two suspects in the shocking murder of MTV producer Gabriel Ben-Meir are expected to be charged with murder on Friday.
The men -- Jabaar Vincent Thomas and Destiny Young were arrested at 9 pm PT Wednesday in Los Angeles in connection with the murders of Ben-Meir, 30, who worked as a music and production coordinator on Ashton Kutcher's Punk'd and Nitro Circus; and a victim in an earlier incident named Marcello Aragon, 35.
Article continues below advertisement
Both men were killed by shotgun blasts in Los Angeles, LAPD spokesman Det. Gus Villanueva said. Ben-Meir was killed May 8 in L.A.'s Mid-Wilshire district, while Aragon was killed April 30 in the city's Pico-Union district.
Thomas, 26, is being held with no bail at the 77th Regional Jail, according to Villanueva. Young, 29, is being held in the same facility on $1 million bail.
Both arrests, police told the network, are connected to the separate arrest of a suspect named Richard Anderson, 33, who's accused of a robbery spree involving the use of a shotgun.
Police tied the cases together via the shotgun connection, calling it "a rare weapon to use in a street crime."
As RadarOnline.com previously reported, Ben-Meir was shot "execution style" outside his apartment at 1 am PT this past Sunday. He died face down in a pool of his own blood on the sidewalk. His body was found five hours after by a man walking his dog. He was planning on having brunch that day with his mother for Mother's Day.
Article continues below advertisement
MTV Senior Vice President Nathaniel Brown said in a statement: "We are shocked and saddened by the tragic death of Gabe Ben-Meir, who was a valued member of the MTV family and a beloved and dedicated colleague and friend.
"Our hearts go out to his family."
Ben-Meir's close friend Katy Tucker told RadarOnline.com exclusively that "the circumstances of his death are totally baffling.
"I can't imagine why someone would ever do something like this to him," she said. "If he was approached on the street, there's no way he'd react aggressively: He was one of the kindest, gentlest people I've ever known.