Sorry, Charlie! Ashton Kutcher Replacing Sheen On Two And A Half Men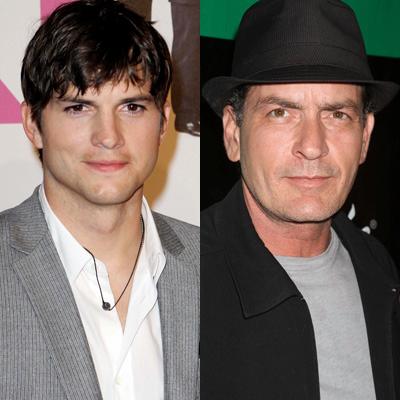 Ashton Kutcher is winning!
With Charlie Sheen begging to get back his job on Two and a Half Men, Kutcher is finalizing a deal to replace him on the show.
PHOTO: Charlie Leaving His Attorney's Office
According to The Hollywood Reporter, Kutcher – aka Demi Moore's much younger husband -- is getting a "huge payday" to join the hit sitcom.
Show creator Chuck Lorre, who's in a lawsuit with Sheen after bouncing the star for erratic behavior, has written a storyline to introduce Kutcher to the temporarily-cancelled CBS hit.
Article continues below advertisement
"People are going to love it," one source said. Another source confirmed the news saying: "Chuck's really happy."
The actor, who has 6.7 million followers on Twitter, posted a cryptic message on his page: "I'm starting to become convinced that people put my name in articles just to improve their SEO or hoping I'll tweet it."
Two and a Half Men was the No. 1 comedy on television until Sheen's drug and alcohol abuse, and weird behavior, torpedoed the season.