Exclusive
MTV Murder: 'Baffling,' Says Victim's Friend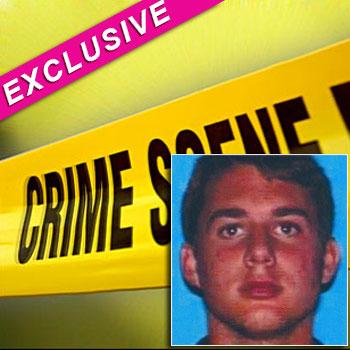 RadarOnline.com Staff Reporter
The bizarre murder of MTV employee Gabriel Ben-Meir shocked Los Angeles, but is even more baffling to his friends and family.
Ben-Meir's body was discovered face down on the sidewalk outside of his quiet Mid-Wilshire home early Sunday morning. Authorities report the 30-year-old was shot in the back of the head nearly five hours before being found.
"The circumstances of his death are totally baffling. I can't imagine why someone would ever do something like this to him," Ben-Meir's close friend, Katy Tucker, told RadarOnline.com in an exclusive interview.
Article continues below advertisement
"If he was approached on the street, there's no way he'd react aggressively. He was one of the kindest, gentlest people I've ever known."
Not much is known about the MTV music coordinator – who worked on Ashton Kutcher's Punk'd and Rob Dyrdek's Fantasy Factory – but a friend tells RadarOnline.com, "He hated to be photographed."
"He was so passionate about music and his family…and he talked about wanting to have a family and be a father just like his own," Tucker said.
"My heart goes out to his family and I'll never forget what a kind, passionate and wonderful person he was. I know people always say this, but he really didn't deserve this…he had his whole life ahead of him. Though what a wonderful life he had up to this point."
Tucker tells RadarOnline.com she went to Kenyon College with Ben-Meir and the two remained very close friends afterwards while living in New York City.
Article continues below advertisement
Detectives have no suspects at this point.
"We are all in terrible shock, and would appreciate anyone with information regarding his final hours to come forward," Ben-Meir's sister, Alexis, told the Los Angeles Times.
Echoing Tucker, Alexis described her brother as "one of the kindest and most gentle souls I have and will ever come across."
RELATED STORIES: