Exclusive
Americas Got Talent Death Still Being Investigated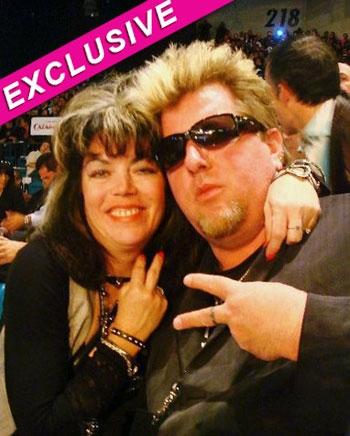 By Dylan Howard - Senior Executive Editor, Star magazine
The bizarre death of an America's Got Talent contestant's wife is still the subject of an active police investigation, RadarOnline.com has exclusively learned.
In a letter to the family of Laura Finley, Captain Todd C. Chamberlain, commanding officer of the Central Community Police Station in Los Angeles, advised the woman's distraught father-in-law there was "a lot of work still being done on this incident."
Article continues below advertisement
Another Lieutenant, a veteran of the LAPD, has been assigned to the case, Captain Chamberlain wrote in his letter.
EXCLUSIVE DOCUMENT: Read Police Letter
Police had previously insisted Laura's death was not at all suspicious, although the cause of death was never declared an accident, homicide or suicide.
She was found dead, clad in just her underwear, at the bottom of a stairwell at the Millennium Biltmore Hotel in L.A. on October 23, 2010.
EXCLUSIVE PHOTOS: See The Finley Crime Scene
Her rocker husband Joe was preparing for his scheduled audition in front of judges Piers Morgan, Sharon Osbourne and Howie Mandel, at the time she was discovered.
Joe told RadarOnline.com: "I'm glad the LAPD is increasing efforts to hunt down the murderer."
Joe has claimed Laura was brutally raped, strangled and robbed before her body was moved to the bottom of the staircase to appear like she fell a number of floors.
Article continues below advertisement
In the post-mortem examination report, the Department of Coroner Los Angeles County spelled it out in one cold, hard conclusion: Laura died of multiple blunt force injuries.
Her skull separated from the spinal column during a severe head injury, the documents revealed.
"Her body was found in the basement in a supine position," Joe told RadarOnline.com, in an exclusive interview.
"Blunt force trauma to the head indicates that she was struck by her killer and her neck was broken.
"There were no other broken bones, it was in stage four rigor mortis, her top supposedly in the lost and found and her body pants on inside out."
The grieving husband added that he is planning on increasing his reward to find the murder, to $50,000.
In a video tribute posted online, Joe, who had been married to wife Laura for 26 years, criticized cops for their failure to "bring this sick murderer to justice".
Article continues below advertisement