Exclusive
America's Got Talent Production Company Subpoenaed In Murder Mystery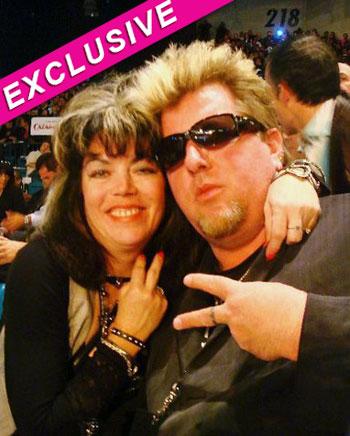 RadarOnline.com Staff Reporter
Joe Finley is determined to find out who killed his wife.
The day Finley auditioned for the talent show America's Got Talent in the fall of 2010 his wife Laura went missing, and was found dead in the Los Angeles hotel where they were staying and where he tried out for a coveted spot on the reality show.
EXCLUSIVE DOCUMENTS: America's Got Talent Production Company Subpoenaed In Coonection With Murder
Article continues below advertisement
Despite an intensive investigation, police have not arrested anyone to date in connection with Laura's murder.
In a new legal move, Finley's high profile attorney Sean Macias has subpoenaed the show's production company, asking for all video and photos of the day for all of the contestants, according to the documents obtained exclusively by RadarOnline.com.
EXCLUSIVE PHOTOS: See The Crime Scene
"Any and all videos, digital recordings, still photos of applicants, contestants of your show ACT taken at the Millennium Biltmore in Los Angeles in October 2010," the subpoena is requesting from Free Mantel, the company that produces America's Got Talent.
Also requested were "any and all sign-in sheets and or contestant log for try-outs, auditions," and specifically "any and all videos, digital recordings, still photos of Joseph Finley," from the audition.
Joe, who had been married to his wife Laura for 26 years until her mysterious death, launched a website Think of Laura and is offering a $25,000 reward for key evidence that leads to a conviction.
He previously told RadarOnline.com: "I have firsthand knowledge from a detective working on this case that a man was in our hotel suite before my wife died."
Article continues below advertisement
The subpoena documents request: "Any and all documents regarding hiring or retaining third party security companies for the shooting at the Millennium Biltmore."
Laura was found partially clothed, lying in the stairwell of the hotel at 8:35 am on October 23, 2010. Police said she had fallen eight floors down a stairwell to her death.
Joe -- who police had considered a person of interest -- is now suing the hotel for wrongful death, as RadarOnline.com previously reported.